This will help you understand the free Forex trading signals that get updated regularly on this site so that you know how to trade the price action Forex trading signals.
Our signals include a brief commentary stating what could happen in the market together with some arrows showing potential direction. We also put in support and resistance areas as these are critical in price action trading. 
WORD OF CAUTION HERE: Nothing is certain in forex trading and as a trader, you should be aware of that. Do not trade these signals blindly, rather, use them as a base for further analysis and tracking of the market as it progresses during the week.

Which Time Frames Are These Free Forex Signals Based ON?
We mostly use the top-down approach when analysing these signals. Depending on the circumstances/ setup, we will start by looking at the weekly (or even monthly) chart and drill it down to the 4-hour chart.
We use this multi- time frame trading technique to get a holistic view of the market and get better results.
You can learn about multi-timeframe trading here.,
We Provide Updates & Feedbacks To These Signals Weekly.
It's easy for anyone to claim how you could have taken advantage of the market after the fact. With our signals, however, we provide weekly feedback on how the signals and trades would have played out. The aim is for you to follow through and learn something.
We post updates every Saturday morning as we evaluate the previous weeks' signals. Below is an example of a below and after setup we posted.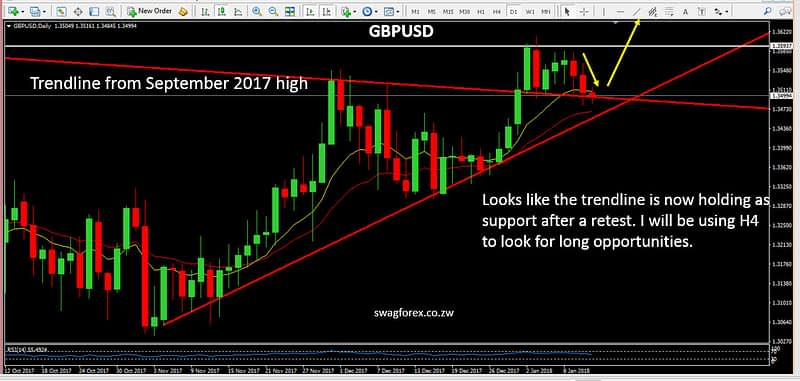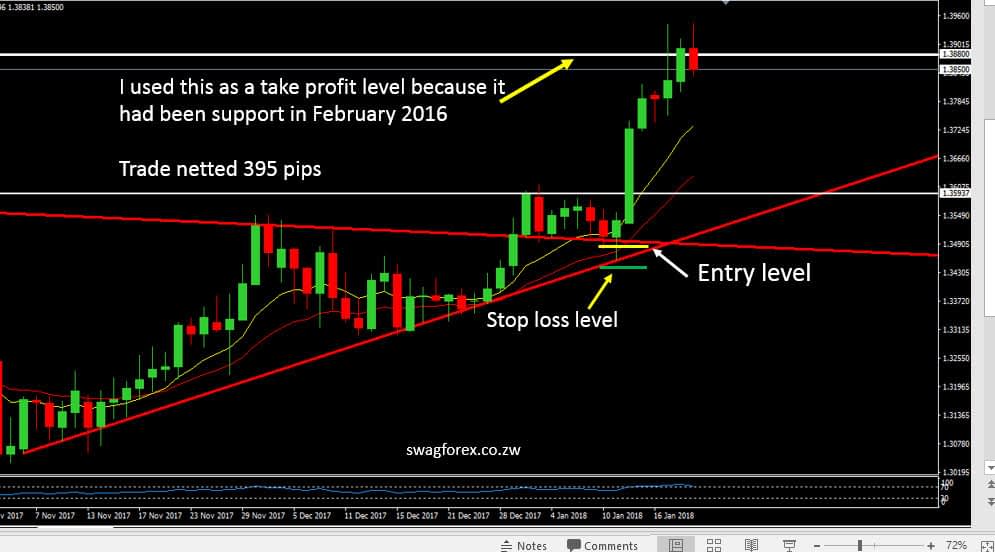 The above trade had a 40 pip stop loss and ended up netting 395 pips. So from this trade update you could learn things like:
multi-timeframe trading (how we used the bounce off the lower trendline on the lower timeframes to enter the trade.

How to use support and resistance in trading (in this case we used it both as an entry trigger when the bottom trendline held, and as a profit level when we used the February 2016 level as take profit point.)
how to use trendlines in trading. You can see more reviews here.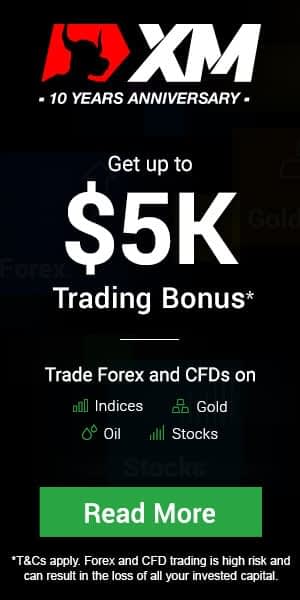 All this information will help you become a better trader and the next time you see a setup like this you will be able to take advantage of it.
You will notice that these signals only have trendlines, arrows and support and resistance levels. his is because they are based on price action trading which uses clean charts.
So to be able to interpret them you will need a comprehensive knowledge of price action trading and you can get it in our price action trading course here. If you are new to forex then you will need to take our introduction to forex course to get started.
These signals can also be used to trade volatility indices.
So tell us your comments below. What do you think of these signals? Have you used them before? Do you think you can use them? Share your thoughts in the comments below. 
SUBSCRIBE FOR UPDATES
Subscribe below to get notified by email when we post new signals, tips or strategies.
Share this with your friends using the buttons below.