HFM Overview
This post is also available in the following languages
HFM, previously known as Hotforex was founded in 2010 and has its headquarters in Cyprus. This HFM Forex broker review will help you know if the broker is legit and trustworthy.
HFM is an award-winning forex, Indices, Stocks and commodities broker that provides trading services and facilities to both retail and institutional clients. HFM is a highly regulated and trustworthy ECN/STP broker that has seen massive growth in recent years. To date, the broker boasts of over 3,5 million accounts opened by happy clients.
Their popularity and success have not gone unnoticed either, as the broker has won more than 25 international awards.
HFM is available in over 27 different languages, though they do not accept clients from the United States, Canada, Sudan, Syria, or North Korea.
| | |
| --- | --- |
|  Broker's Name | HF Markets Ltd/ Formerly known as Hotforex |
| Regulation | CySEC, FCA, DFSA, FSCA, FSA |
| Year Founded | 2010 |
| Minimum deposit | $5 USD / R75 ZAR |
| Maximum Leverage | 1000:1 |
| Islamic Account? | Yes |
| Types of assets traded | Forex, Metals, energies, Shares, Indices, Bonds, Commodities, DMA Stocks, ETFs |
| Supported lot sizes | 0.01 – 500 |
| Demo account | Yes |
| Traded currencies | AUD, GBP, USD, EUR, CAD, CHF, JPY, SGD, HUF, PLN, NZD, ZAR |
| Payment methods | Skrill, Neteller, Debit Card, Wire Transfer, Credit Card, fasapay, Vload, Webmoney |
|  Is scalping allowed? | Yes |
| Are multiple accounts supported | Yes |
| Is PAMM supported |  Yes |
| Is CopyTrader supported? |  Yes |
What Is The Difference Between HotForex and HF Markets (HFM)?
HFM is the result of the rebranding of Hotforex.
The company had to rebrand because it felt the old name (Hotforex) did not depict the full range of services that the broker offers.  The broker provides over 1,200 products in 9 asset classes and having "forex" in their name was no longer a proper reflection of the award-winning trading experience they offer.
Hotforex Broker Review In-Depth
This HFM broker review found that HF Markets is a hybrid broker and it does not take the other side of its client's trades resulting in no conflict of interest. This allows them full transparency, the ability to charge lower spreads and to focus on excellent customer service.
HFM offers a wide range of tradable assets, making them an excellent option if you're looking to diversify your trading portfolio. They also provide a wide range of analysis tools and materials, to help both novice and veteran traders, and some very competitive bonuses and loyalty rewards.
Whether you're just starting, or you've been trading for a while, HFM is an accomplished broker that offers just about everything you could think of.
How to Open an Hotforex MT4 or MT5 Forex Trading Account (Step By Step)
Account registration at HFm is a straightforward process. The fully digital questionnaire makes the whole process quicker too, as you don't need to worry about posting your documents to the broker for approval.
To become a trader with HFM, simply follow the steps outlined by our review team:
Step 1:Click here to visit the HFM account creation page.  Choose your account type. You can select between Individual, Corporate, or Joint.
Step 2: Provide personal information, including your full name, email address, country of residence, date of birth, and telephone number.
Step 3: Select your base currency. This is the currency you will use to deposit, trade and withdraw.
Step 4: Choose whether you wish to subscribe to HF Market email updates.
Step 5: Review and agree to the broker's terms and conditions.
Step 6: Verify your email address by following the link sent to you.
Step 7: Provide some additional personal information such as your country of birth, full current address, and tax details.
Step 8: Answer questions about your employment status, your personal wealth, and your funding sources for trading.
Step 9: Answer a series of questions designed to assess your trading experience and knowledge.
Step 10: Confirm that you are eligible to trade. You will need to accept three different declarations (criminal background check, P.E.P check, US tax residency check).
Step 11: Provide your verification documents. These can be uploaded directly on the 'myHF' platform, or sent by email. The document verification process should be completed within 48 hours.


Once you have completed all the above steps you will have access to a live trading account. You can find a helpful list of all the information required to register an account at the HFM online broker below:
Personal information – Full name, telephone number, email address, home address, social security number (NI number for UK traders).
Regulatory information – Tax residency details, employment details, trading experience, trading goals, estimated total assets, estimated income, source of wealth, source of income, P.E.P disclosure, criminal background disclosure.
Documents – Proof of identification (scan of national ID, front and back, or passport), proof of address (bank statement or utility bill no older than 6 months).
Hotforex (HFM) Licenses & Regulation
Broker regulation is a critical issue that protects traders from fraudulent brokers. This HFM broker review found that the broker is extensively regulated in many countries, including Cyprus, the United Kingdom, and South Africa. For international clients, the broker boasts a license from the FSASVG.
In terms of regulatory compliance, HFM passes with flying colours as they are subject to some of the strictest regulations in the industry.
HFM takes trader protection very seriously and all client funds are segregated. HFM offers market-leading insurance to all clients with a civil liability insurance program worth up to a limit of approximately $6 million or €5 million.
This insurance protects against mistakes, negligence, omissions, fraud, and any other issues that could result in financial losses. You will be able to enjoy this coverage at no additional charge as an HFM client.
These wide-ranging security measures mean that you can be confident that you're trading with a trustworthy and responsible broker. This shows that HFM is not a scam.

Is Hotforex (HFM) Legit?
HFM holds a number of licences across jurisdictions. This makes it legit.
Below is a list of the licences that HFM proudly holds.
HF Markets (Europe) Ltd – authorized by CySEC (Cyprus) registration no. 183/12

HF Markets (UK) Limited – authorized by FCA (UK) registration no. 801701

HF Markets (DIFC) Ltd – authorized DFSA (Dubai) registration no. F004885
HF Markets (SV) Ltd – authorized by FSA SVG registration no. 22747 IBC 2015

HF Markets (SV) Ltd – authorized by FSC (Mauritius) registration no. C110008214

HF Markets SA (PTY) Ltd – authorized by FSCA (South Africa) registration no.  46632
HF Markets (Seychelles) Ltd – authorized by FSA (Seychelles) registration no. SD015
Hotforex (HFM) Broker Advantages
Wide range of tradable assets
Highly attractive spreads
Extensively regulated in multiple countries
Best broker for traders looking to diversify their portfolio
variety of deposit and withdrawal methods
HFM Disadvantages
Doesn't accept clients from the United States
Doesn't offer synthetic indices like boom and crash, volatility indices and jump indices.
What is the minimum deposit at HFM (Formerly Hotforex)?
Our HFM broker review team was impressed to see that this online trading broker offers fair minimum deposits across each of their account types. This shows that they are dedicated to client flexibility and gives you a comfortable point of entry regardless of your trading requirements.
Micro accounts can be opened for as little as a $5 deposit, whilst premium accounts require a slightly higher minimum deposit of $100.
Alternatively, you can open a zero spread account with a minimum deposit of $200, or a Premium Pro account with $500. The PAMM account at HFM has a minimum deposit of $250.
Hotforex (HFM) Account Types


This HFM broker review showed that there are six types of accounts on offer. No matter what your needs are, you will find something that's in line with your requirements. Below is a breakdown of each of the different account types offered by HFM.
HFM Micro Account
| | |
| --- | --- |
| Minimum Deposit $5 | Maximum Leverage 1:1000 |
| Spreads Types: Variable | Spreads from (pips): From 1 pip |
| Max Simultaneous Open Orders: 150 |   |
Learn more about the HFM Micro Account
If you're new to forex trading, our broker review team would recommend opting for the HFM Micro account. 
HFM Premium Account
| | |
| --- | --- |
| Minimum Deposit $100 | Maximum Leverage 1:500 |
| Spreads Types: Variable | Spreads from (pips): From 1 pip |
| Max Simultaneous Open Orders: 300 |   |
Learn more about the HFM Premium Account
If you have a little more experience under your belt, then the Premium account is a better option for you. With the Premium account, you can open larger positions and benefit from tighter spreads.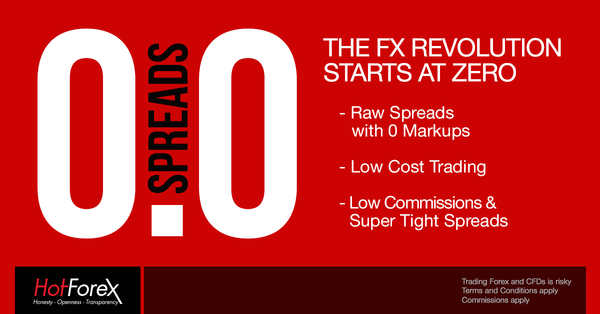 HFM Zero Spread Account
| | |
| --- | --- |
| Minimum Deposit $200 | Maximum Leverage 1:500 |
| Spreads Types: Variable | Spreads from (pips): From 0 on Forex |
| Max Simultaneous Open Orders: 500 / (*)60 Standard lots per position |   |
Learn more about the HFM Zero Spread Account
If you don't like staying in the market too long and your preferred trading style is scalping, HFM has the perfect account for you. The Zero Spread account offers incredibly tight spreads with no mark-ups. Instead, you will pay a commission that starts as low as $0.03 per 1K lot.
HFM PAMM Premium Account
| | |
| --- | --- |
| Minimum Deposit $250 | Maximum Leverage 1:300 |
| Spreads Types: Variable | Spreads from (pips): From 1 pip |
| Max Simultaneous Open Orders: 500  |   |
Learn more about the HFM PAMM Account
The HFM PAMM Account allows investors to invest funds in experienced PAMM Fund Managers who trade the markets on their behalf. PAMM Managers earn a pre-agreed Success Fee when they make a profit for their investors.
This is a good account if you do not have the experience to trade on your own.


HFM Copy Account
| | |
| --- | --- |
| Minimum Deposit: $500 for Strategy Provider, $100 for Follower | Maximum Leverage 1:400 |
| Spreads Types: Variable | Spreads from (pips): From 1 pip |
| Max Simultaneous Open Orders: 300  |   |
Learn more about the HFM Copy Account
The HFcopy Account is available to both Strategy Providers (SPs) and Followers who have joined HFcopy. SPs can open an HFcopy Account aiming to build their inventory of Followers and trade in exchange for a Performance Fee, as high as 50%.
Followers, on the other hand, by opening an account will be able to deposit funds and start copying the trades of their selected SPs.
Our HFM reviewers were impressed by the broker's social trading offering as compared to other brokers offering the same service.
With the HFcopy account, you can connect with over 250,000 other traders. You can choose to follow and copy successful traders, or you can set yourself up as a Service Provider (SP).


This HFM broker review found that the broker offers versions of their Micro, Premium, and Zero Spread accounts that are suitable for Muslim traders. These accounts are identical, except that no swap or rollover charges are incurred for overnight positions. Learn more about the HFM Islamic account.
Hotforex (HFM) Demo Account
Our Hotforex review also discovered that this broker is perfect for beginners, as they offer an excellent HFM demo account. You can use the demo account for however long you like to practice trading in real market conditions. The demo account comes with a virtual balance of up to $100,000.
You can even participate in a demo contest on HFM and stand a chance to win real cash prizes. Learn more about the 'Virtual To Real Contest'.


The HFM Demo Account closely simulates a real trading environment based on actual market conditions.  Traders have access to the full range of markets plus access to numerous technical indicators and a view of real-time pricing.
How Do I Open a Hotofrex Demo Account?
If you are a new client enter your personal data First and Last Name, Country of residence, email, phone, etc. Or in case you're an existing client simply sign in
Fill in all required information to register of myHF
Your demo account will be immediately created. You will get an email with the login credentials
Open a HFM Demo Account
The good thing about HF Markets (HFM) is that they allow users to open multiple accounts with different conditions from their client area.
You could have an account only to copy, a CFD account with leverage 1:300 and another CFDs account with leverage 1:1 if you choose to. You're not forced to trade under leverage if you don't want to.
After your accounts are open, you'll find that you can easily manage them as wallets from your client area.
How To Do Hotforex Login
When you create a new account, your credentials to log into each MetaTrader version will be available on-screen after creating the account and on your email that confirms the account creation. To log in to your Hotforex (HFM) account, simply open the platform you want to trade on e.g WebTrader, MT4, MT5 etc. 
Click on Settings> Log in to new account.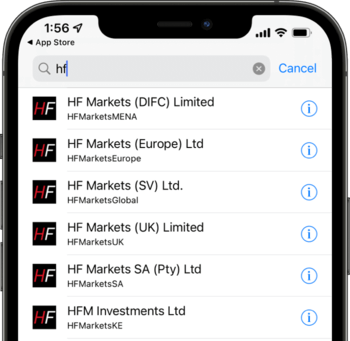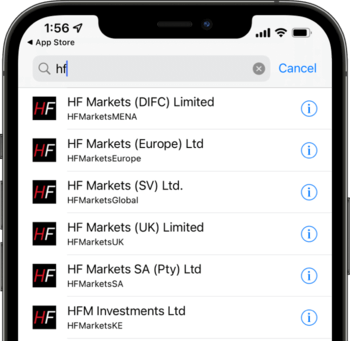 You will need to enter the following for Hotforex login
Broker: HF Markets (It is very important to select the correct entity from which your account was created as HF Markets is an international multi-regulated broker. Check your account creation confirmation email for the entity that holds your account)
Server: Choose the server specified in your account creation email
Login: put in the account Login ID that you got when you opened the HFM trading account. Again you can confirm this with the same email
Password: Use the password you chose when you created the real HFM account.
Make sure you type these correctly because if you make mistakes you will not be able to connect to your trading account via Hotforex login.
HFM Trading Costs
HFM offers very competitive trading costs, as well as low non-trading costs. Below you can see an overview of the most common trading fees you will incur, based on the broker's standard account type.
Trading Fees*
Type of Fee
Cost
Minimum Order Size (lots per trade)
0.01
Average Spread USDEUR (pips)
1
Commission (%)
0
Commission on Islamic Accounts (%)
0
Non Trading Fees
Type of Fee
Yes or No
Inactivity Fee
Y
Deposit Fee
N
Withdrawal Fee
N
*Based on standard account type.
During our HFM broker review, we found that this broker charges rollover fees, and these differ based on the instrument. For all assets other than forex, gold, and cryptocurrencies, the rollover includes an internal interest fee. This is in addition to the rollover fee charged by the parties the broker works with for that particular security. For forex, gold, and cryptocurrencies, an additional fee is included that considers an internal risk assessment.


HFM charges an inactivity fee on all accounts that have remained dormant for more than six months. Should your account remain unused for between six months and one year, a $5 fee is charged. This increases to $10, $20, and the previous year's fee + $10 per month for inactivity periods of 1-2 years, 2-3 years, and over 3 years respectively.
Aside from rollover and inactivity fees, HFM does not charge any additional fees. 
HFM Broker Review: Deposit and Withdrawal Options
HFM offers a wide range of payment options, including all major credit and debit cards, wire transfers, Skrill, Neteller, and Bitcoin (some country restrictions may apply). These methods can all be used for both deposits and withdrawals.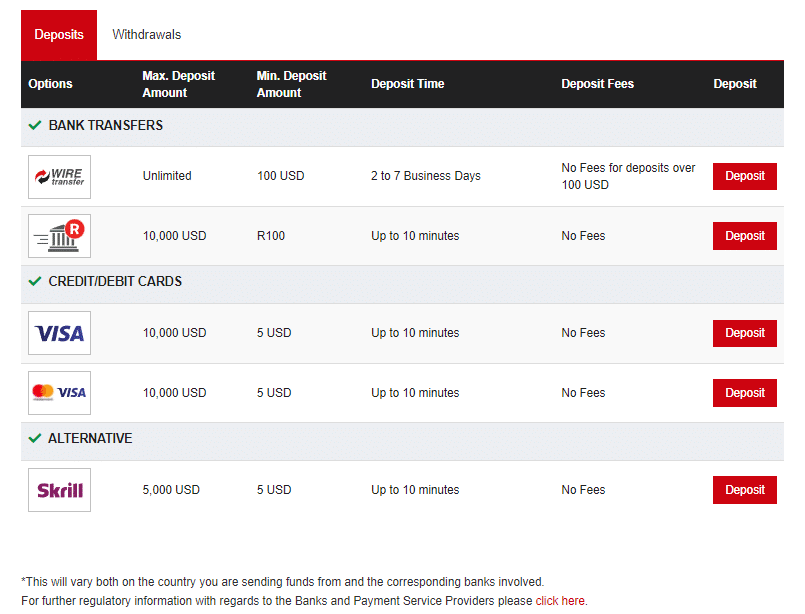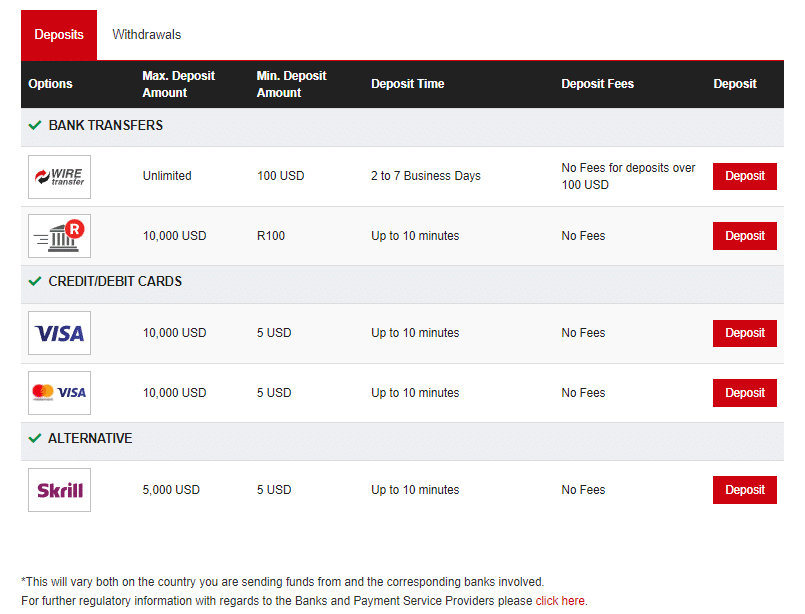 All deposits are processed instantly, except for wire transfers which can take up to 2-7 working days to be credited to your HFM account. There's a minimum deposit amount of $5 for most methods too, aside from Bitcoin which has a minimum deposit amount of $10.
HFM Withdrawal Review
HFM withdrawal options include cards, bank transfers and various e-wallets. HFM does not charge any withdrawal fees. However, Wire Transfer may involve some correspondent fees according to your bank and international policies.
How do I withdraw money from HFM?
Withdrawing from HFM is easy and fast. Simply access your myHF area and submit a Fund Withdrawal request.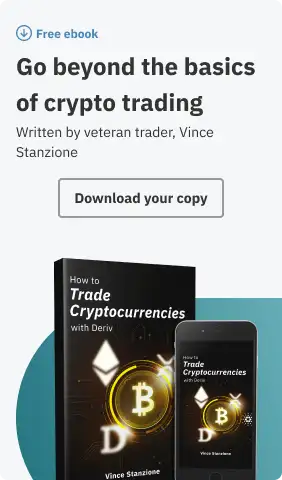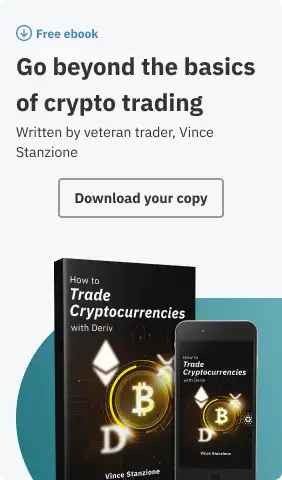 HFM Broker Review Withdrawal Process Step-by-step
Access your myHF page and account area
Select 'Fund Withdrawal'
Chose the appropriate withdrawal method and amount
Confirm necessary data and processing time/ fees
Submit
Follow up and check on the process or confirmations through your page
How long does it take to withdraw money from Hotforex (HFM)?
Various payment methods will process withdrawals money in slightly different timeframes on HFM. The HFM accounting team confirms transactions quite quickly during business hours. The withdrawal might take longer due to payment providers.
Alike Wire transfer will take 2-10 working days, also depending on your bank and international policy processing, while e-wallets will load the request Instantly.
Withdrawals also start at as little as $5 per transaction. Withdrawals that are submitted before 10:00 am server time are processed on the same business day between 7:00 am and 5:00 pm server time.
HFM Trading Bonuses
HFM offers a variety of very attractive bonus incentives for its clients. You can enjoy a bonus on every deposit if it meets certain requirements. You can also take advantage of cashback offers on qualifying losing trades.
Lastly, HFM also has a loyalty program. The more you trade, the further you progress in the program and the more points you earn. Points can then be traded for cash or top-quality trading services.
Learn more about HFM Bonuses

HFM Trading Platforms
HFM is flexible in that it offers both MetaTrader 4 and MetaTrader 5 trading platforms. These two platforms are very popular with all types of traders and come with helpful tools and services to enhance your trading experience. They provide these two platforms for the following devices:
Web Trader (accessible from web browsers)
IOS (iPhone or iPad app)
Android
Desktop (only for PC)
Accessing the web trader is a smooth and simple process. From within your client area, you'll always have the option to launch each platform available to you.
When selecting between the two platforms it is important to note that you may not have access to all instruments offered by HFM, depending on which platform you choose. MT4 was built for forex trading, while MT5 will is more focused on futures, stocks, and CFDs.
You can download the MT4 program from the HFM site, or choose to use it through a web terminal.
What is the execution policy at HFM?
This HFM broker review showed that the broker has an execution policy dedicated to offering a quality trading experience. This policy covers every aspect of trading, from the speed of execution to maximum and minimum lot sizes.
HFM allows you to place several limitation orders on trades, including stop loss, take profit, buy stop, sell limit, and sell stop orders. HFM will execute all trades at the declared client price as soon as these limitations are reached.
Only in the event of certain circumstances will these requirements not be fulfilled. These include insufficient liquidity, rapid price movements which lead to trade restrictions or suspension, volatile markets where prices move significantly up or down away from the declared price, trading session start moments/opening gaps, and during news-times.
HFM also commits to executing trades in a timely fashion, although it reserves the right to decline trades should certain market conditions be present. Generally, however, your trades will only be interrupted if there are technical issues such as platform failure or poor connections.


What instruments I can trade in HFM?
Our HFM broker review team was pleased to see that there is a healthy variety of instruments to choose from. From currency pairs and shares to commodities and cryptocurrencies, you'll find a good list of options.
HFM Markets and Products
Instrument
Number
Forex
49
Metals and energies
5
Indices
11
Shares
56
Commodities
7
Cryptocurrencies
7
Bonds
3
One of the HFM Pros is also its offered market range that includes 17 trading tools and 150+ trading products with access to global markets. These include Indices, Forex, Metals, Energies, Shares, Commodities, Bonds, ETFs, DMA Stocks, and due to increasing demand now offering Cryptocurrencies with Bitcoin, Ethereum, Litecoin, Ripple and more.
HFM Broker Review: Education
HFM offers its clients a large selection of educational materials.  This includes HFM educational videos, Training course videos, Forex education/e-course, Live Webinars, Events, Exclusive analysis, and a Podcast. These materials are perfect for beginners who want to learn forex trading.
Learn more about HFM education here.
HFM customer support
One of the first things we checked when conducting our HFM broker review was their customer support services. The least you should expect from a trusted forex broker is great support staff., 
HFM offers a wide range of support channels, and their staff respond quickly and are very helpful and knowledgeable. They go out of their way to ensure you have a great experience with them.
You can get in touch with them immediately via live chat, which is available around the clock and in multiple languages. They also offer phone and email support in English, as well as eight other languages.

HFM Broker Review: Our verdict
Whether you're just starting or a veteran trader, our HFM broker review team finds that this broker is an excellent trading partner. They go the extra mile to offer a great experience.
You'll have access to a wide range of account types with low minimum deposits, a demo account to get comfortable with, and an incredible number of tools to make you the best trader you can be.
If you want an outstanding trading experience, sign up with this highly recommended and trusted forex broker today. The only major drawback is that the broker does not offer synthetic indices offered by Deriv.
Frequently asked questions On HFM (FAQ)
Is HFM regulated?
Yes, HFM is a fully regulated broker with licensing in various jurisdictions including South Africa, Kenya and Europe
Does HFM offer a bonus?
Yes, HFM offers a variety of bonuses for its clients including the $35 no-deposit bonus. Learn more about these bonuses here.
Is Hotforex (HFM) a scam?
No, HFM is a fully regulated and legit broker that has been in existence since 2010 and they have over 3,5 million happy customers globally.
What is the minimum deposit at HFM?
The minimum deposit on HFM is $5.
Does HFM provide traders with Educational resources?
Yes, HFM provides training course videos, educational videos, forex education/e-course, events, live webinars, exclusive analysis, and a podcast for training purposes for its clients. You can see a complete list of the educational material offered by Hotforex here.
How To Do Hotoforex Login?
To log in to your HotForex account, go to the HotForex website and click on the "Login" button in the top right corner. Enter your login credentials (username and password) and click "Login". If you have any issues logging in, you can contact HotForex customer support for assistance.
This post is also available in the following languages