You can use this Gartley Pattern MT4 Indicator, with the Gartley Pattern Forex Trading Strategy.
Trying to work out the Gartley pattern manually is time-consuming and it is not just one thing you are looking for but a lot of other things as well that make up the Gartley Pattern.
Therefore the Gartley pattern indicator is a really useful as it eliminates the manual technique.
All you need to do is download the Gartley indicator and upload on your mt4 charts and that's pretty much it.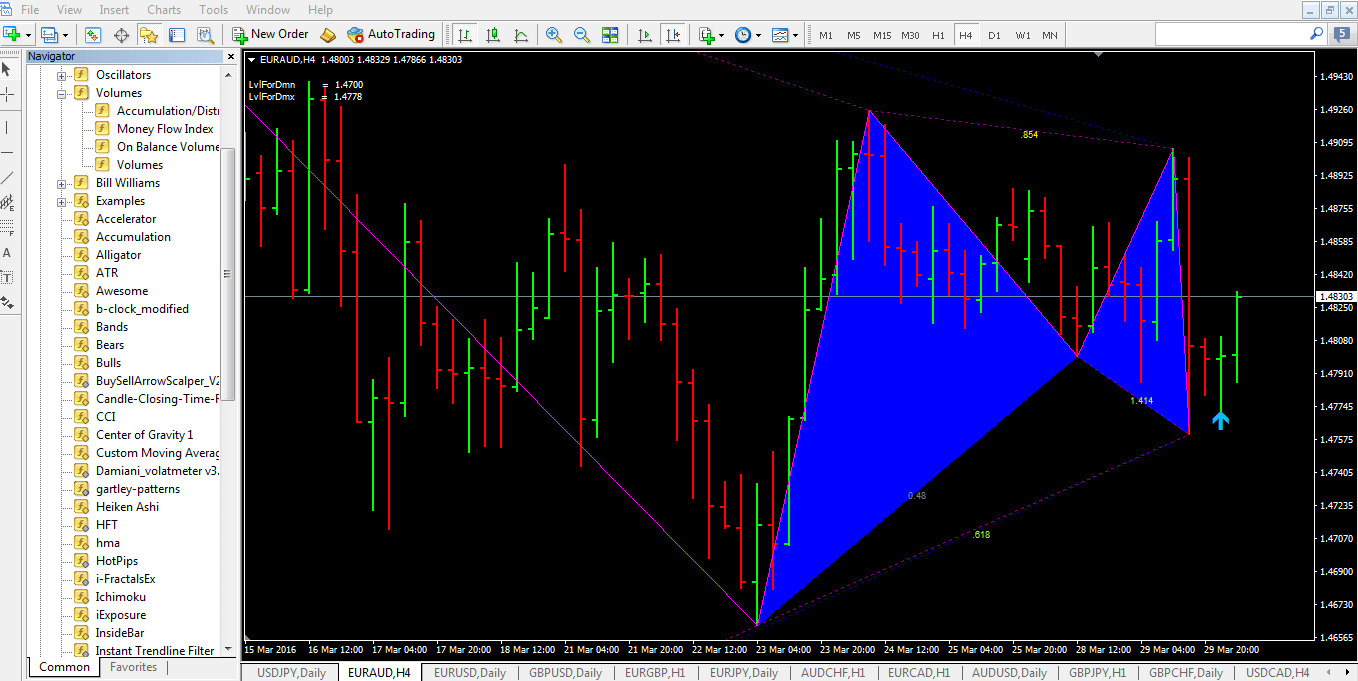 How The Gartley Pattern MT4 Indicator Works
Once you've saved the indicator in your Indicators folder, you simply upload it onto your chart.
You really don't have to do anything like changing settings.

The Gartley indicator will give you the buy or sell signal when it spots a Gartley pattern on the chart depending on the time frame you are using.
As you can see on the chart above that a buy signal was generated by the blue arrow pointing up.
This Gartley pattern indicator works on all time frames therefore if you don't see a Gartley pattern indicator on the 1-hour chart then try the 4-hour chart. If you cannot see

on the 4-hour chart then try the daily chart. Why is this? Because a Gartley pattern can form on the 4-hour chart but not on the daily chart.
But at the end of the day, it really depends on you and what timeframe you want to trade in.
You can download the Gartley indicator here: