Hi, there fellow trader, one of my trades just hit take profit and I wanted to update you about it.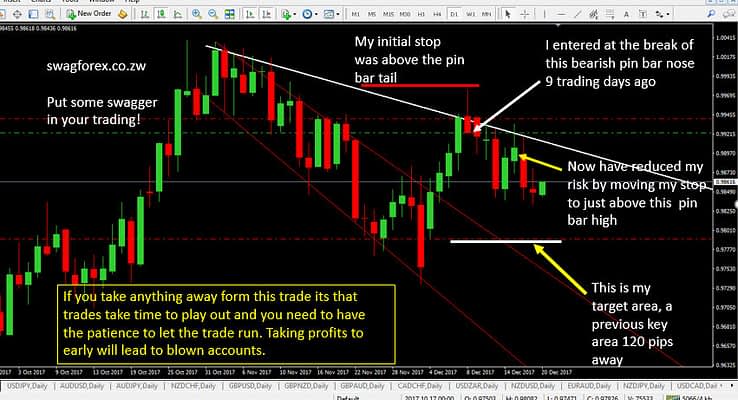 I uploaded this screenshot last week and today my take profit was hit. Let me walk you through the trade so that you can learn a thing or two from that.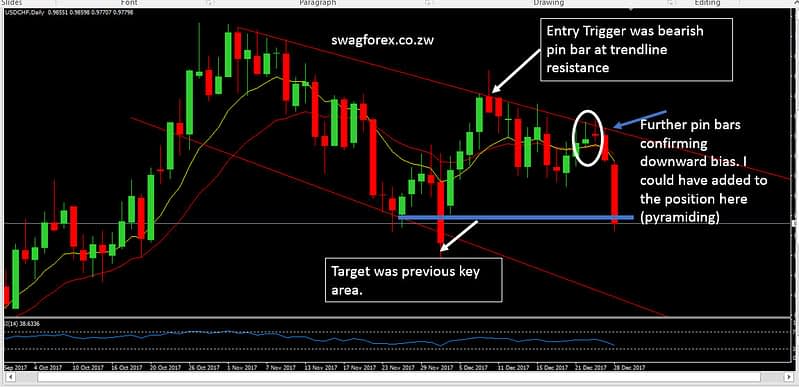 The trade took about 14 trading days to play out and that demanded patience from me. During those days there where times when the market seemed to be coming back up and I could have been tempted to close and take less profit but I didn't.

As a trader, you have to let your stops get you out of the trade. You should never manually close a trade unless there is a very special reason to do so. Letting your stops get you out of trades is a good way to remain objective in the market.
My stop loss was 60 pips and the profit target was about 120 pips away giving me a risk to reward ratio of 2R which is favourable.
You can learn more about the concepts I stated here by clicking the links below: