Now that you have covered the fundamentals of swing trading:
trends and trend identification

upswings and down swings in a trend
The next big question is how do swing traders enter a trade?  You know that a swing trade can be opened and can last a minimum of 2 days to a handful of weeks, so how do swing traders actually enter a trade? What kind of trading methods do they use?
It is generally accepted that:
swing traders like to enter trades at really low risk, high reward entry points.
In an ideal situation, this is what I'm talking about:
a swing trader would enter a trade in an uptrend market just when the downswing is ending so he can profit in the uptrend move on the next upswing.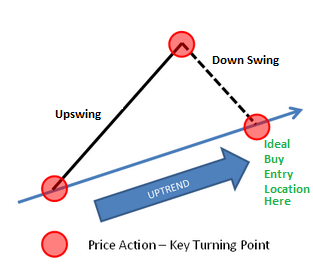 similarly, in a down trending market, the swing trader would enter a trade just when the up swing is ending so that on the next down swing, he can profit quickly as the price moves down.
SUBSCRIBE FOR UPDATES
Subscribe below to get notified by email when we post new signals, tips or strategies.
The chart below shows an example of a market in an uptrend and price doing its upswings and downswings. The very point where the downswing ends is the best buying entry point for a swing trader: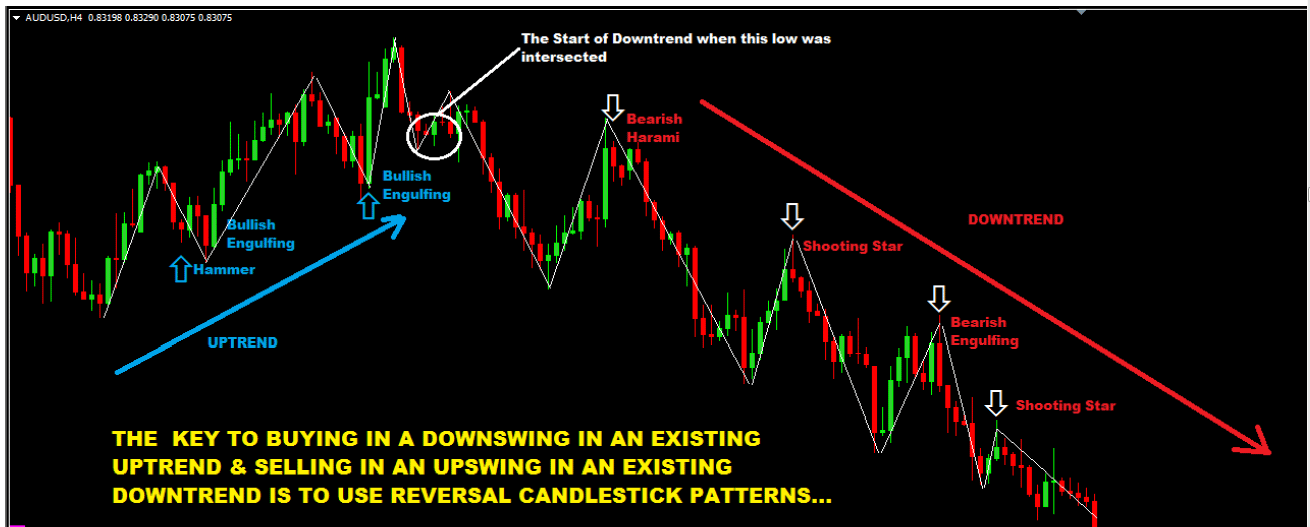 That really makes sense, doesn't it? Yes it does!
.
Price Action Trading and Swing Trading
CLICK HERE TO GO BACK TO THE SWING TRADING COURSE LIST