Every weekend I take some time out to review my trades so that I can what I did well and what I can improve on. I should suggest you do the same. Let's look at at the trades I took and which worked out and which did not. I'm sure if you follow along you will learn a thing or two.
The Bank of Canada interest rate hike during the week resulted in some massive whipsaws in the CAD pairs. Hope you managed to survive those.
Let's start with EURNZD. I posted the setup earlier in the week like this.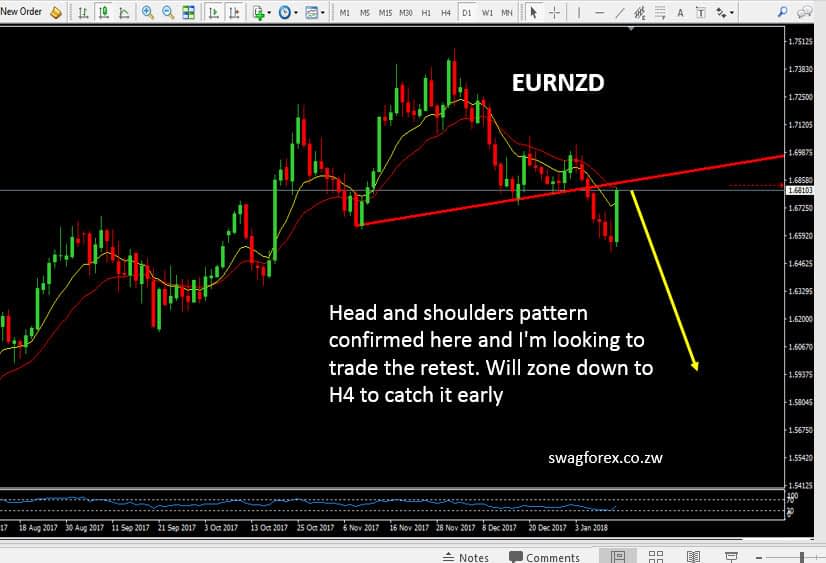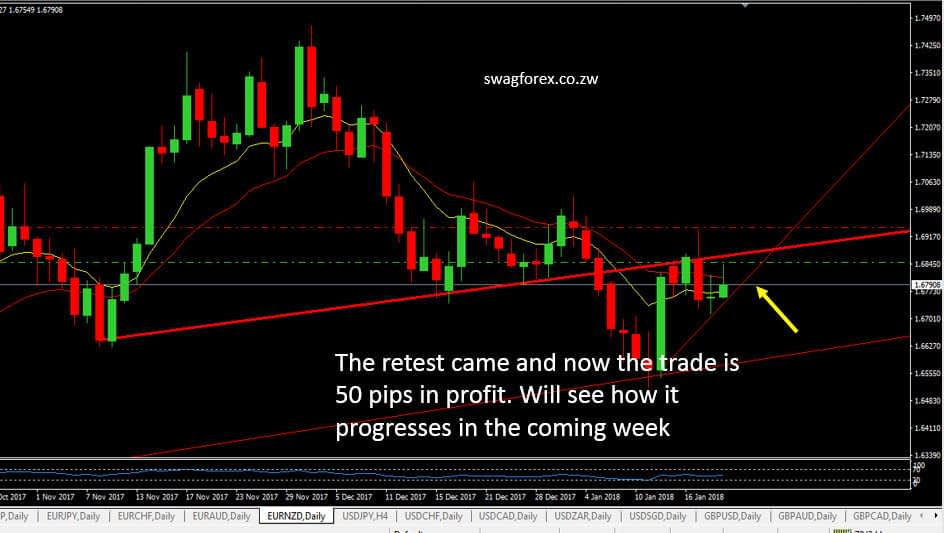 I had a USDCHF trade open from last week and it hit take profit this week. See my update last weekend when I was already in the trade.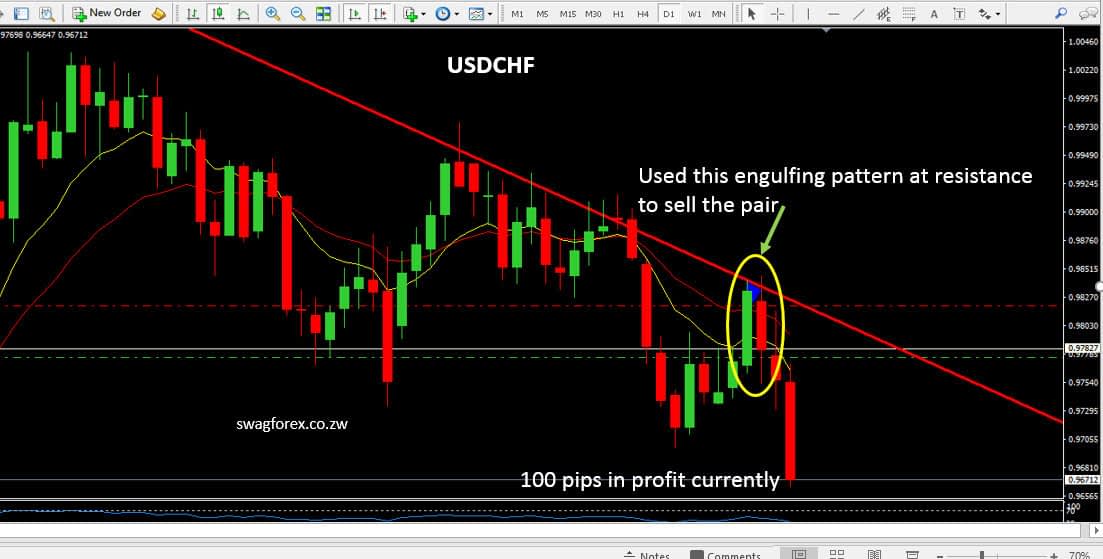 Trade netted me 185 pips from an initial stop loss of 80 pips. Giving a 2.5 R risk to reward ratio.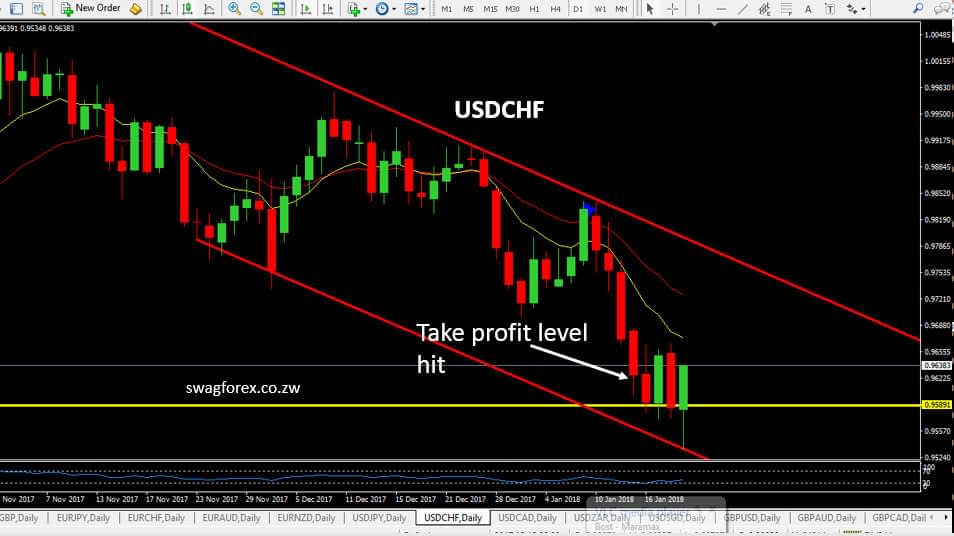 NZDUSD went well for me as well. I gave the signal of the bullish pin bar on H4 at trendline support on the 10th of January. Last week I gave an update on it after I was already in the trade.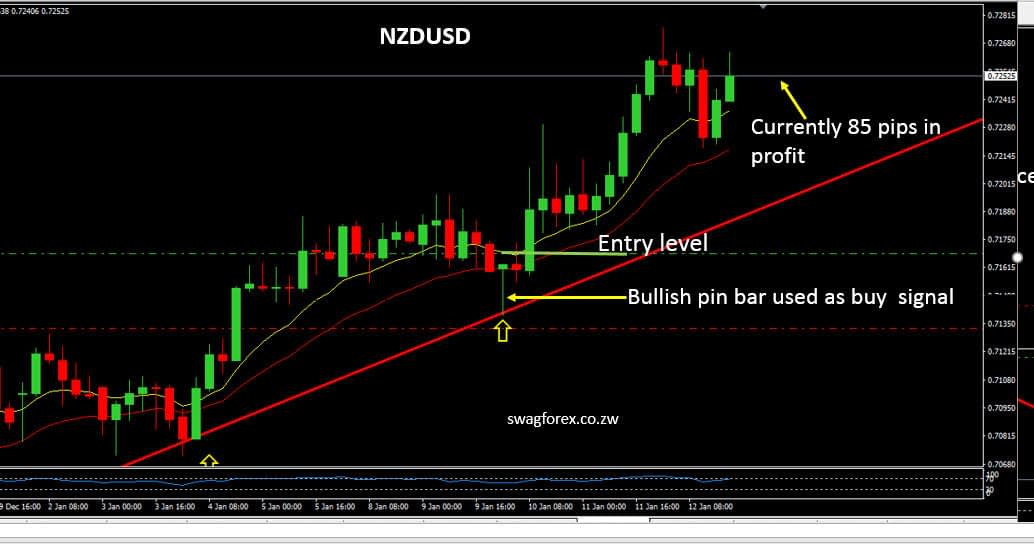 Now the trade is 100 pips in profit and I now have a positive stop loss of 60 pips.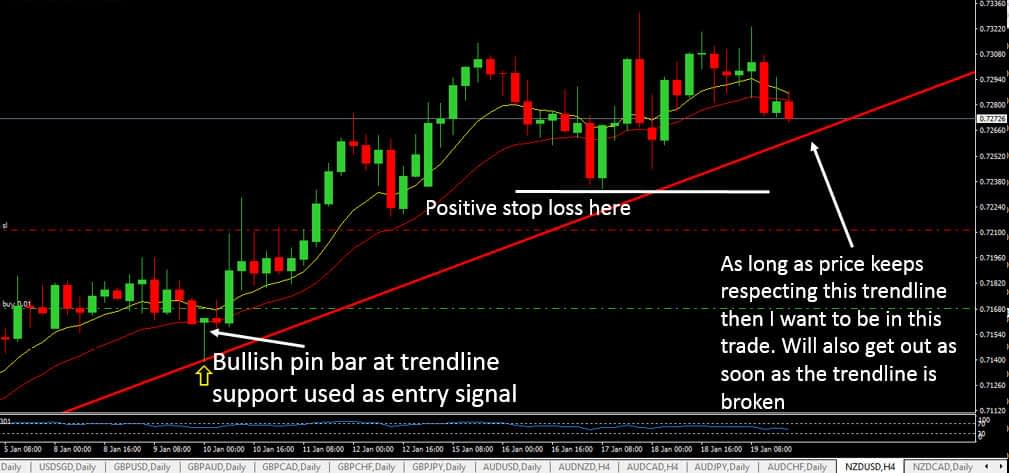 I want to follow this trend as long as the trendline holds. This is one perfect way of letting profits run. My initial stop loss was just 35 pips and this gives a good risk to reward ratio as well. 
This is why I have a stop loss at a safe distance away to let the trade play out. Panicking and collecting profits early will lead to blown accounts. You will leave money lying on the table.
GBPUSD was a very good trade for me that hit take profit this past week. I gave an update when I was in the trade last week with 250 pips profit.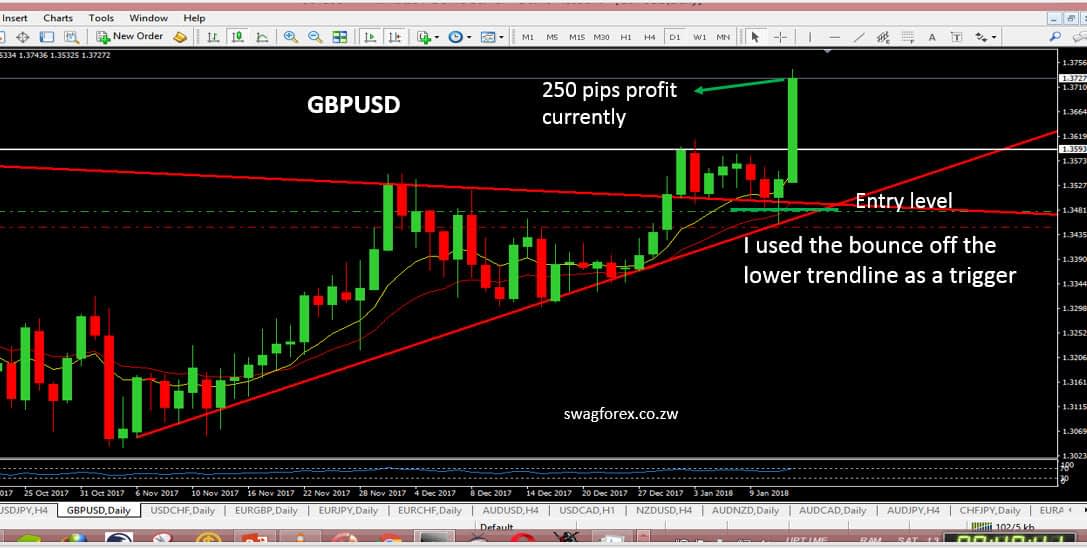 My take profit was hit grossing me a massive 395 pips. My initial stop loss was 40 pips and this ended up being a trade with a 10 risk to reward ratio! Very very sweet as you can imagine.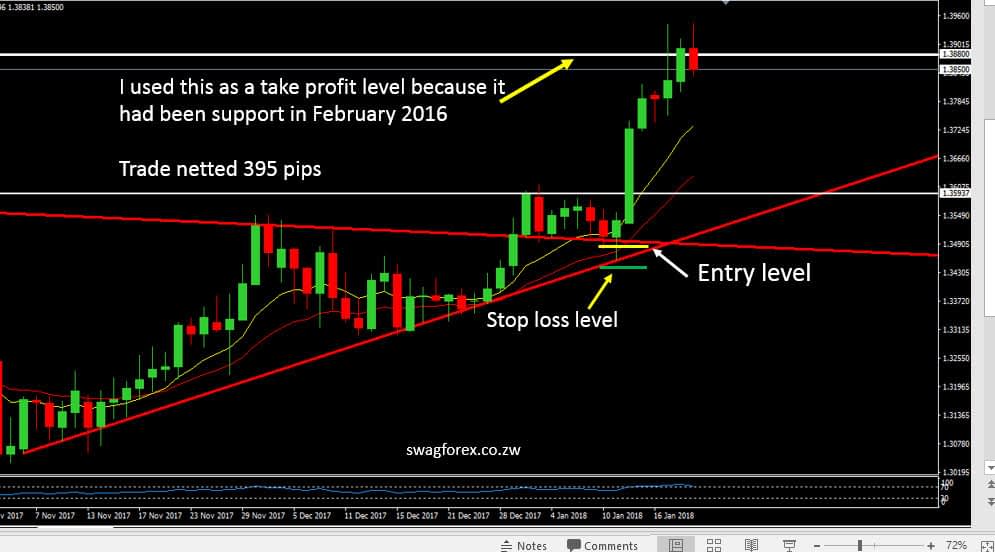 CHFJPY is another trade that also hit take profit. See the initial setup here.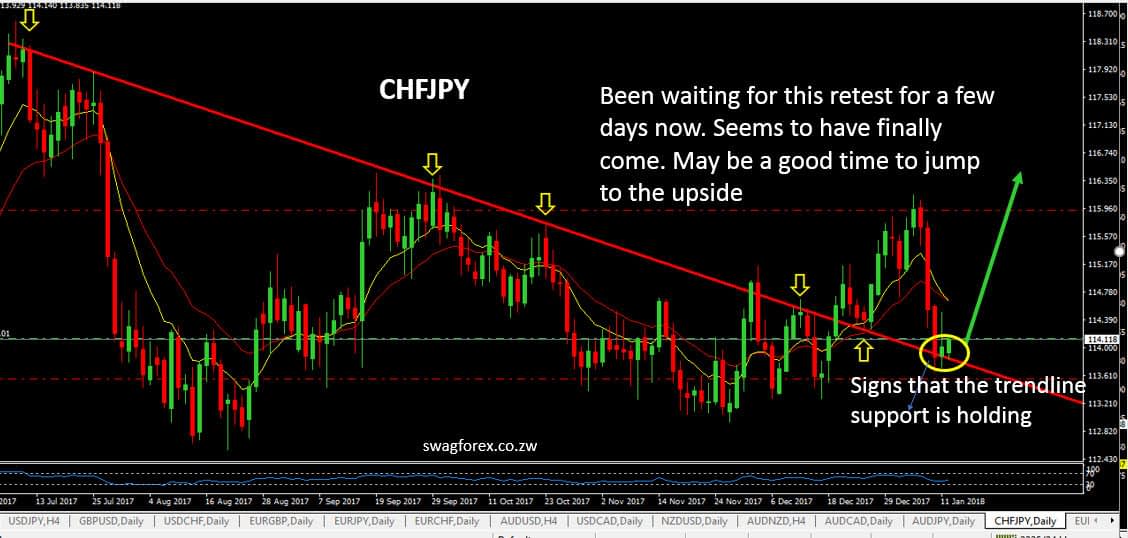 The trade played out well and grossed 185 pips from an initial stop loss of 50 pips giving a risk to reward ratio of almost 4R. You can read about risk-reward ratio here.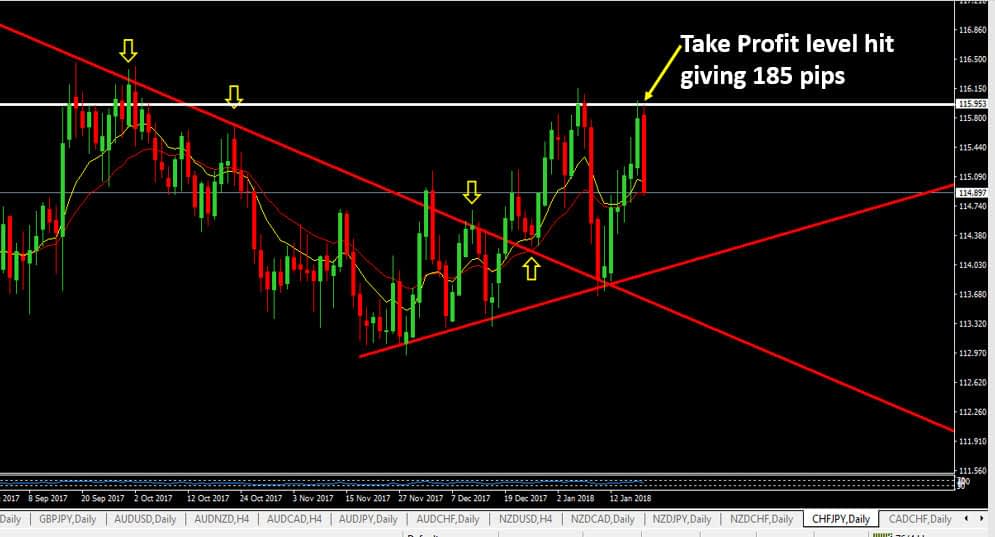 There are some setups that have not moved much like NZDJPY.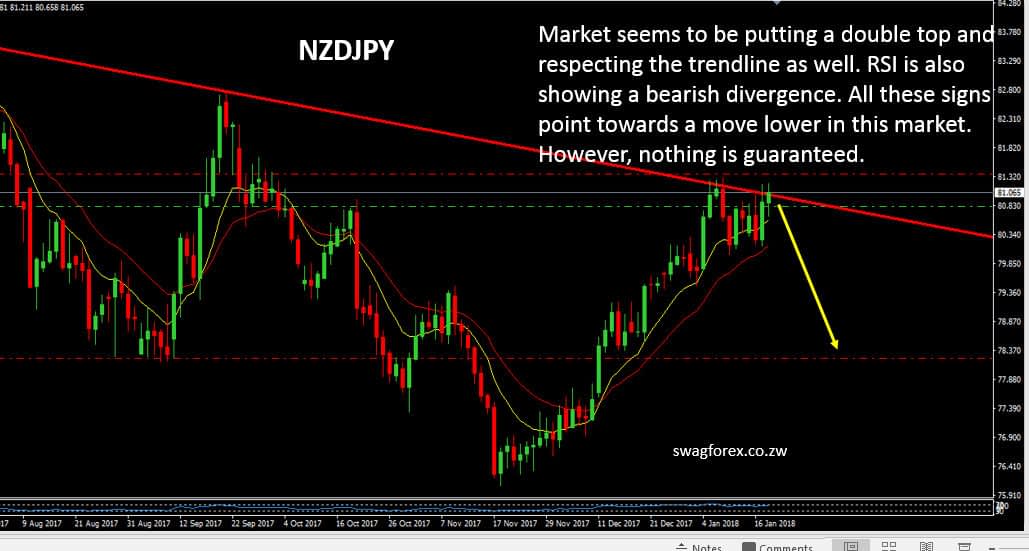 Currently, the trade has moved just 50 pips.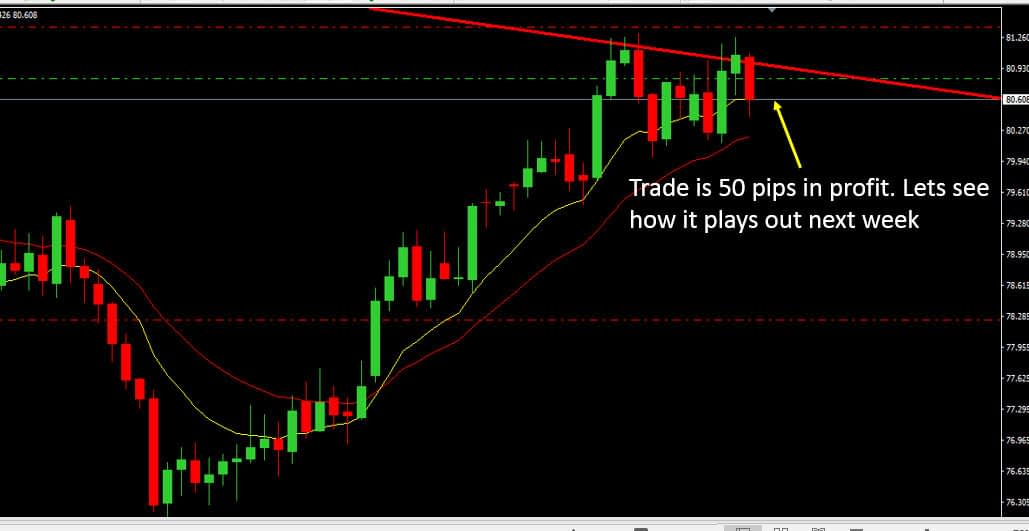 NZDCAD was sticky during the week and is currently 30 pips in profit.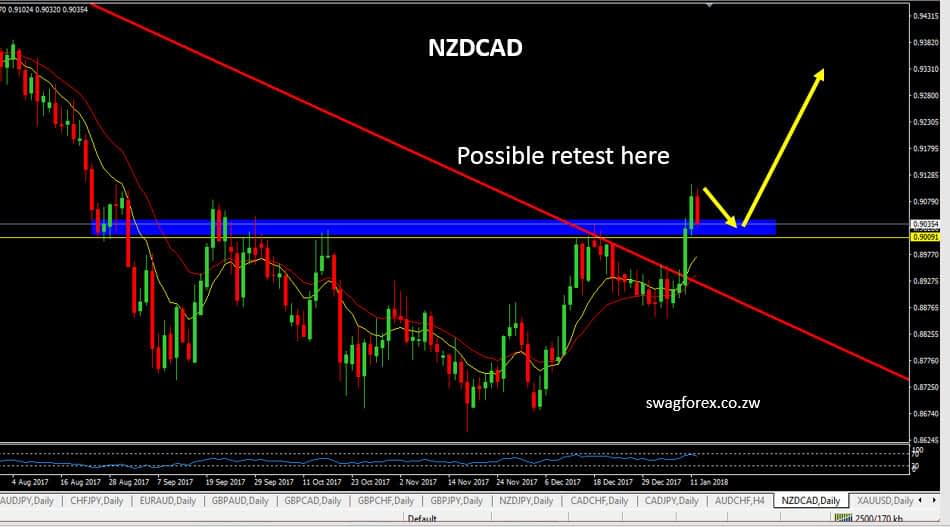 Now it's looking like this: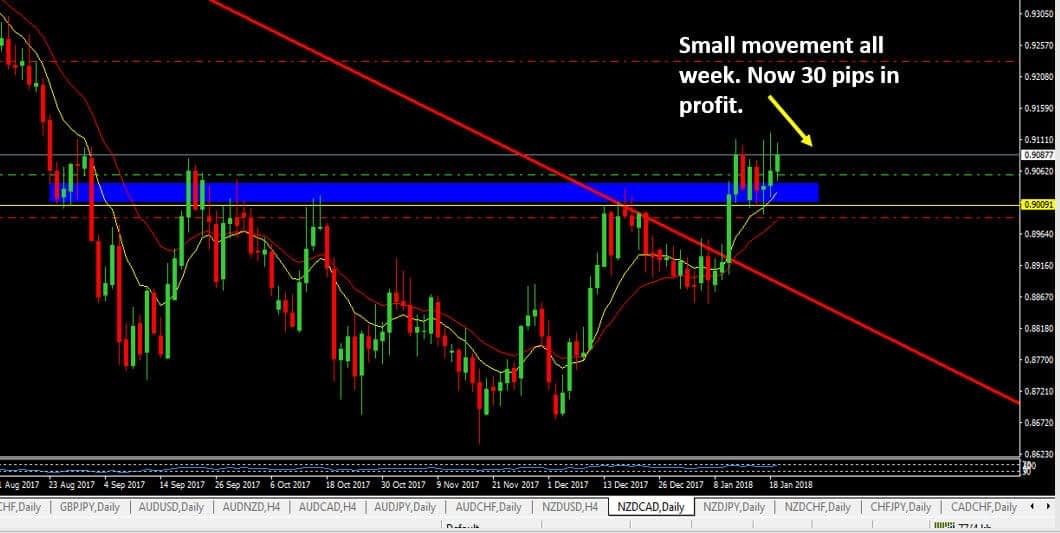 This is the same with AUDNZD which had an almost identical setup.
CADCHF is currently 20 pips in the negative. The setup looked like this on January 18.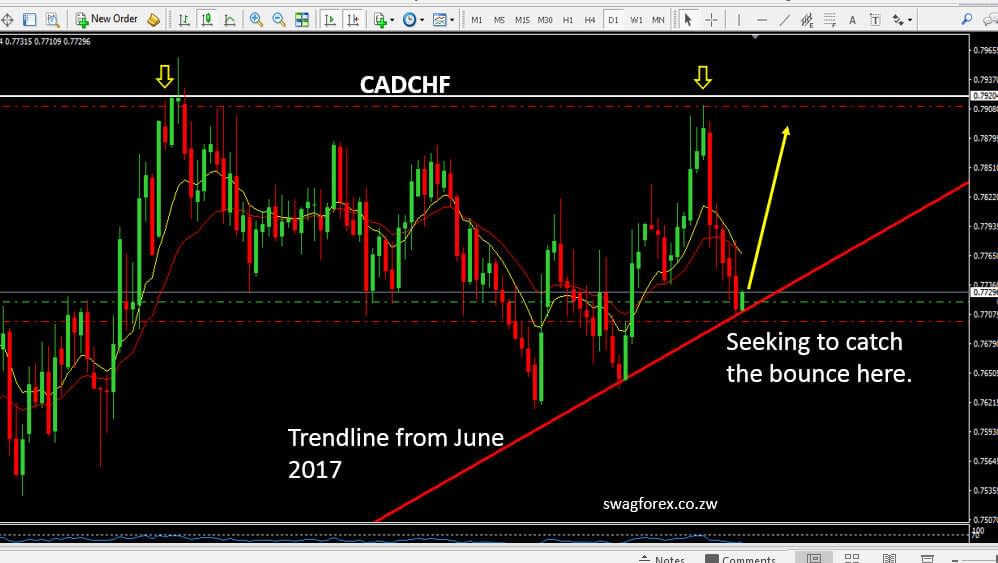 Now it's looking like this.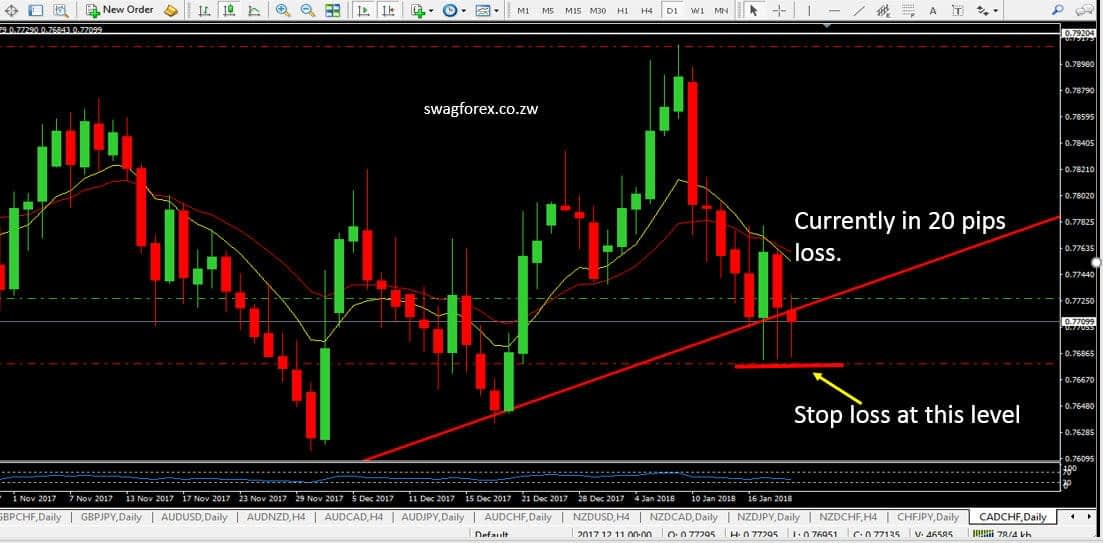 How did your trades go this past week? Are there any pairs you would like me to look at tomorrow when I publish my weekly signals? Just drop a comment below and I will include those pairs.
DO not forget that I will begin sharing Volatility Indices signals from tomorrow as well. If you are not sure you can read about these volatility indices here.
If you want to get an email alert once signals are posted you can subscribe below.
[email-subscribers namefield="YES" desc="" group="Public"]
I spend a lot of time putting these signals and reviews together and they expire rather quickly. I would appreciate it if you can share them with your friends so that as many people as possible can see them. That would make the effort worthwhile and would encourage me to keep going.
You can share using the buttons below.