Every weekend I take some time out to review my trades so that I can what I did well and what I can improve on. I should suggest you do the same. Let's look at at the trades I took and which worked out and which did not. I'm sure if you follow along you will learn a thing or two.
By far the sweetest trade of the week was one I took on GBPUSD. I am currently 250 pips in profit from the major move on Friday's day candle. Let me show you the setup first below.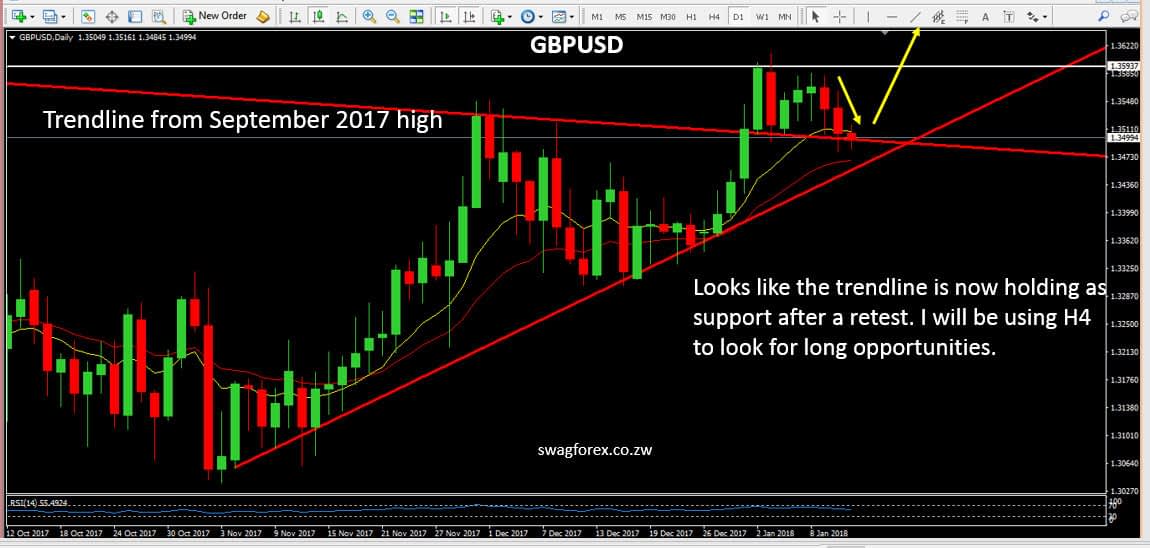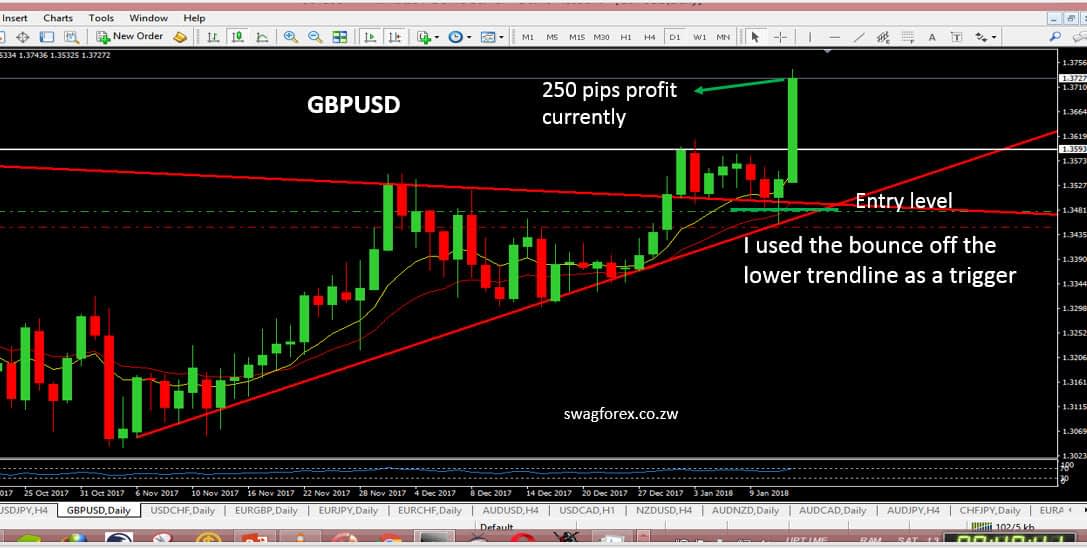 I just realised I overlooked USDCHF when I shared my signals. I sold the pair and I am currently 100 pips in profits. See the screenshot below.
[contentad widget=""]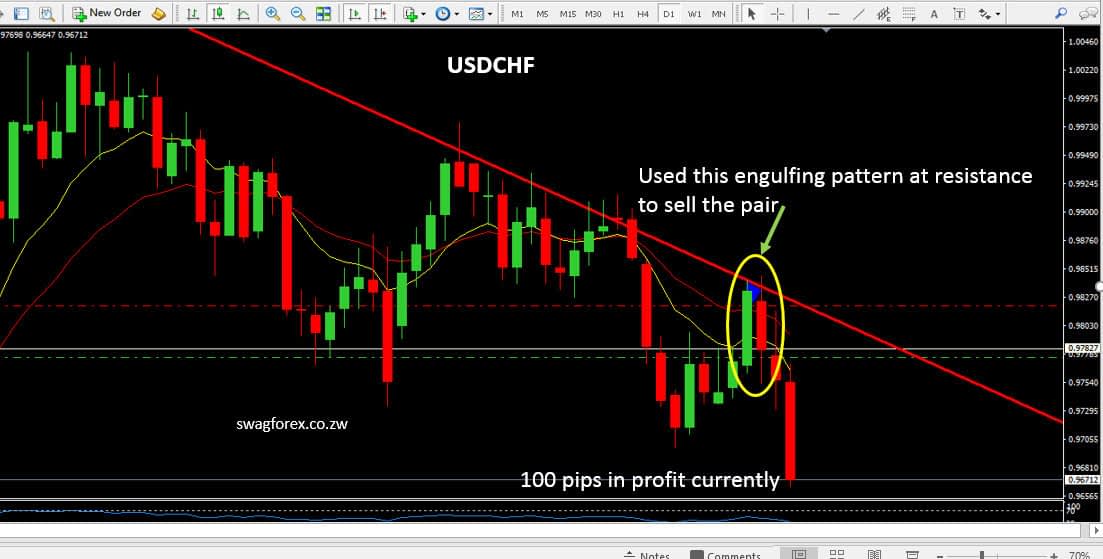 NZDUSD went well for me as well. I gave the signal of the bullish pin bar on H4 at trendline support on the 10th of January.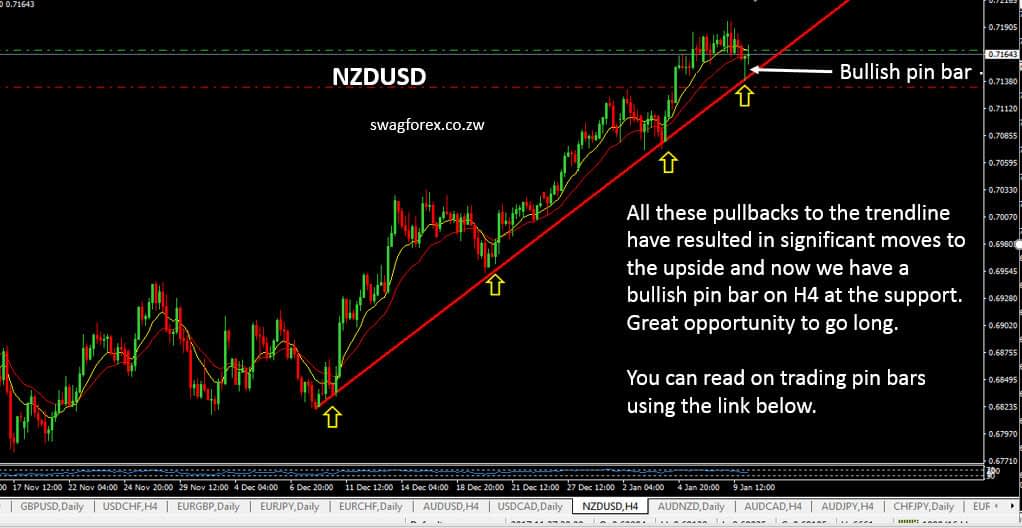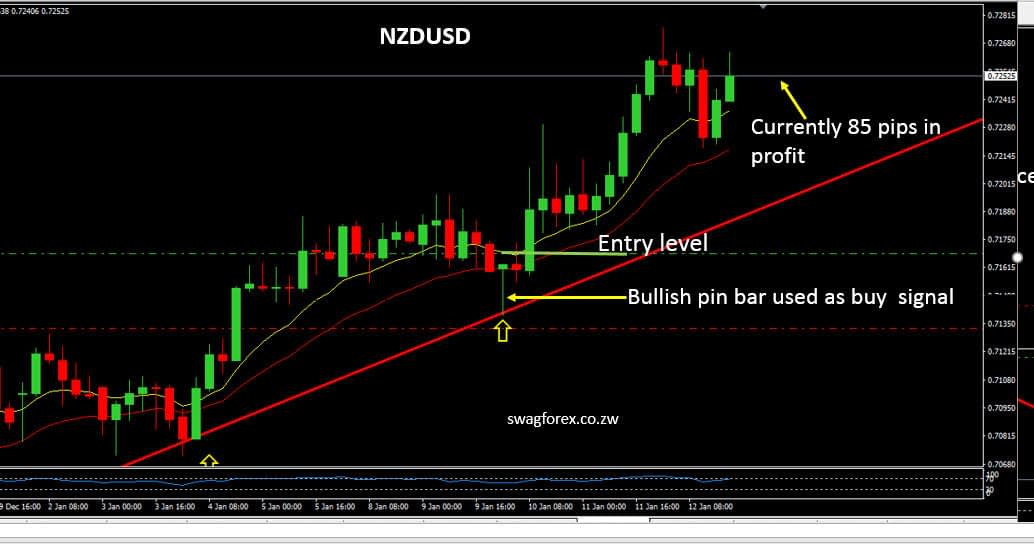 On the 10th I also gave a signal of CHFJPY and the image is below.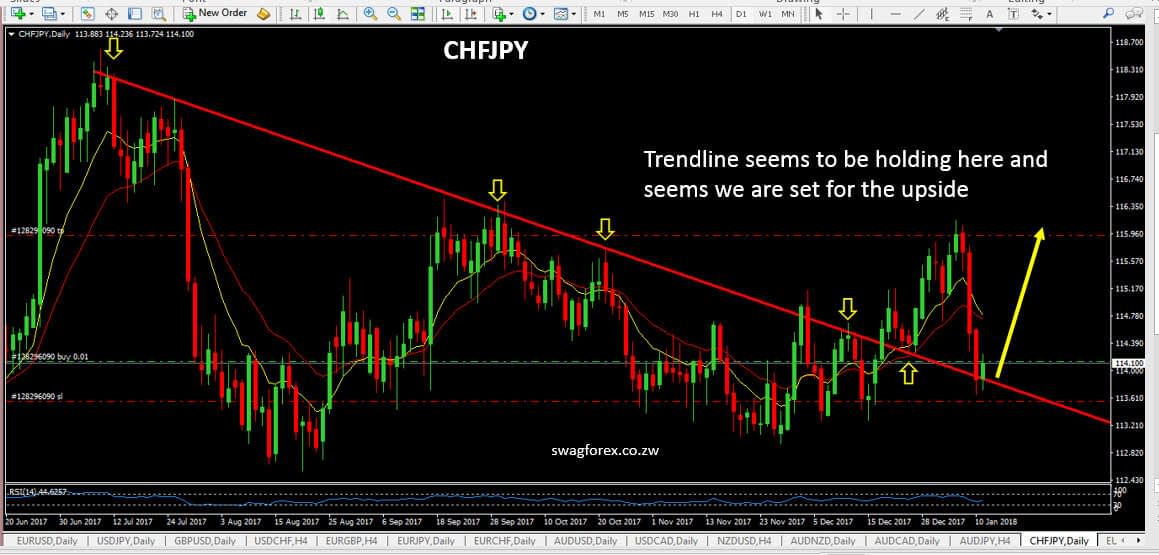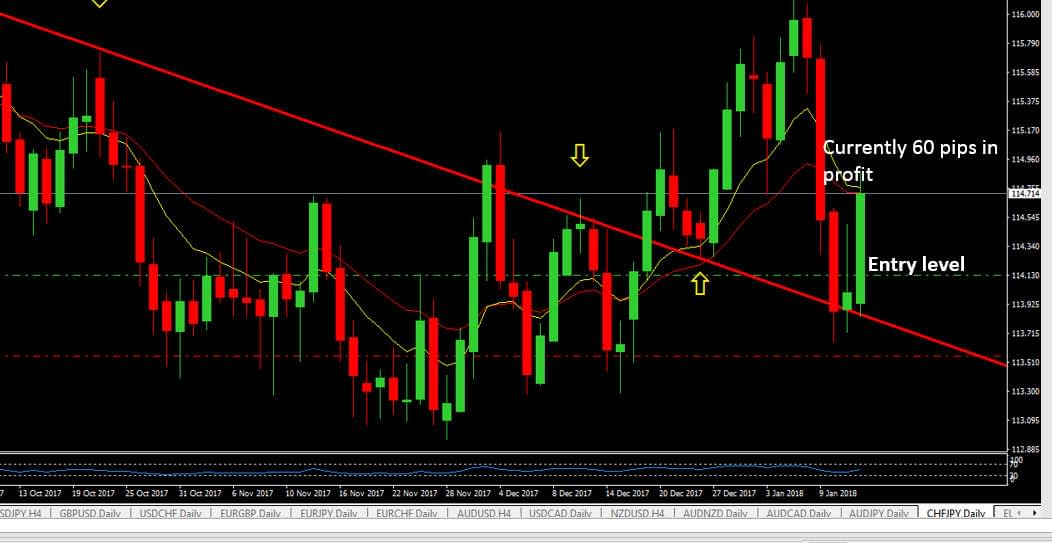 When I gave my weekly signals I drew attention to the head and shoulders pattern on EURNZD. I also stated that I was waiting for a retest. See the two images below.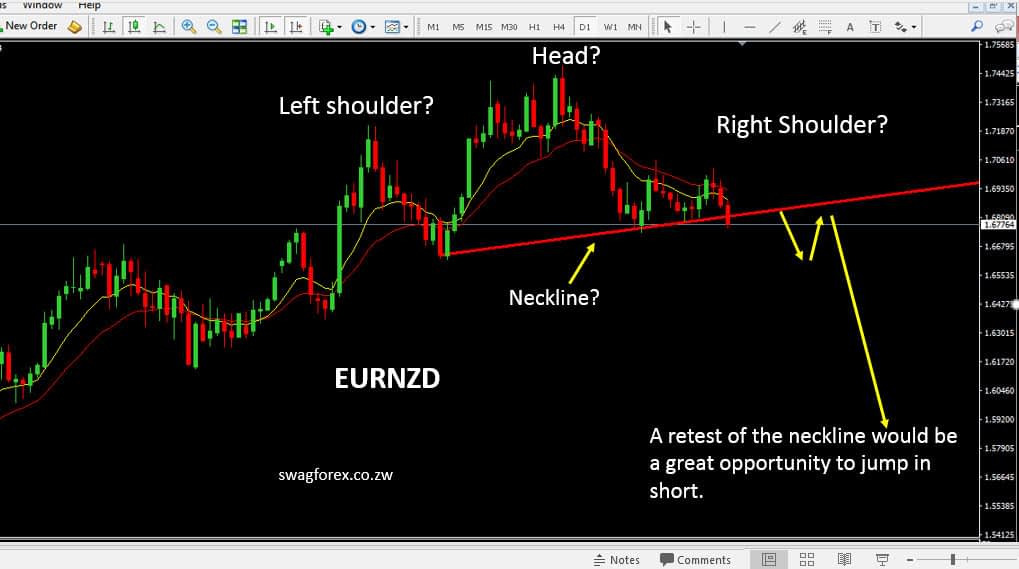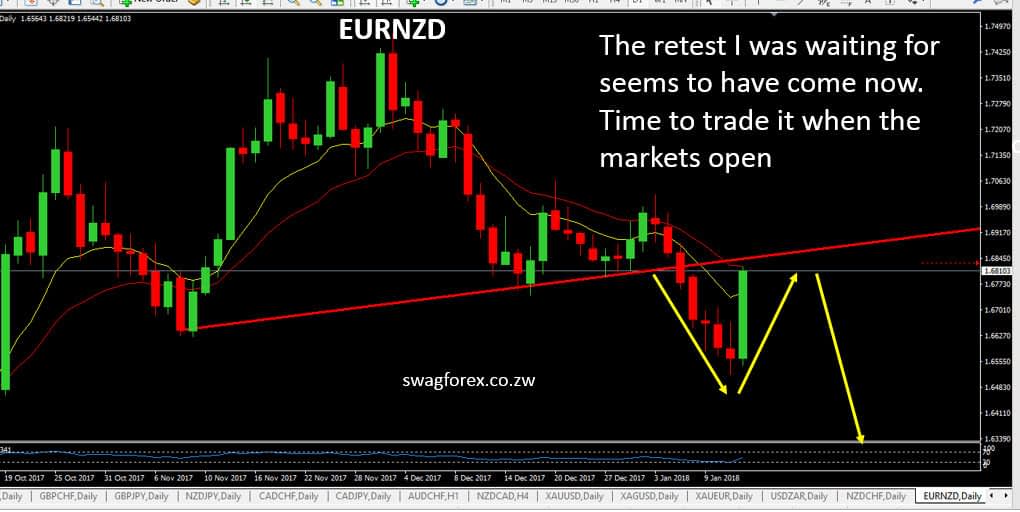 USDJPY went 35 pips in my direction before coming back and when the market closed it was hovering over my stop loss. I will probably make a loss on this trade. See the two setups below.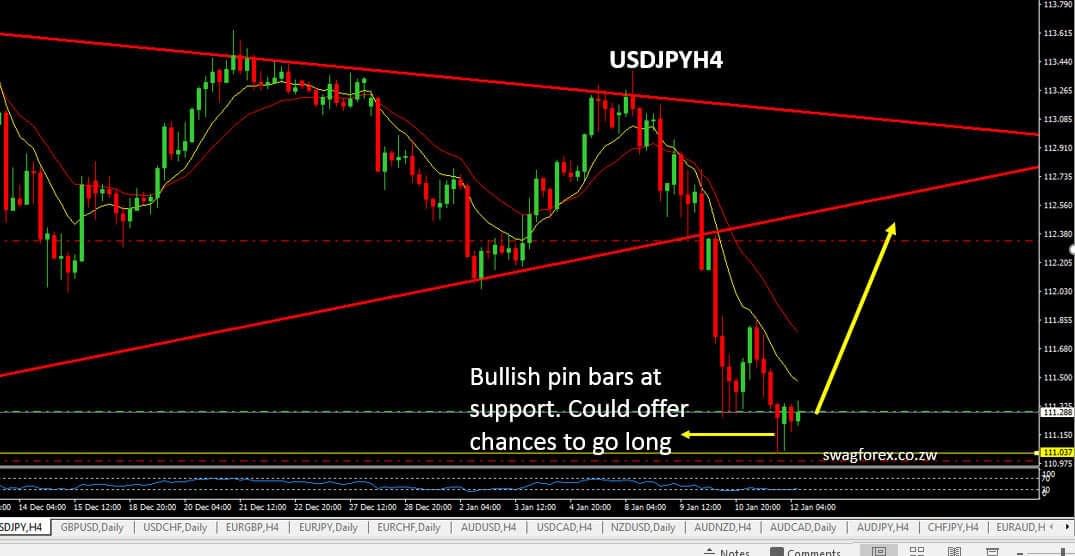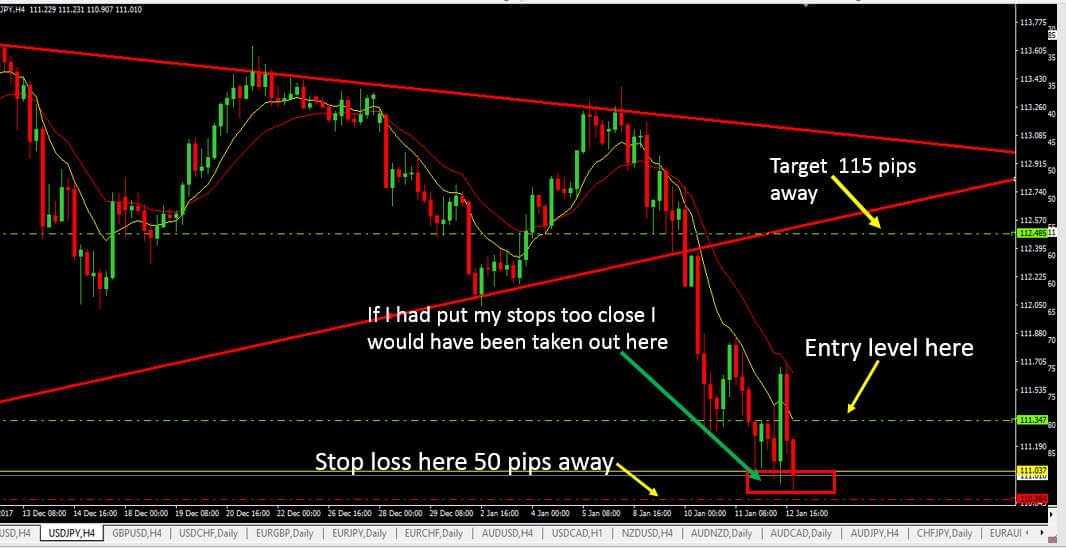 The setup I was waiting for on the EURUSD did not play out so I didn't take the trade. See the two images below.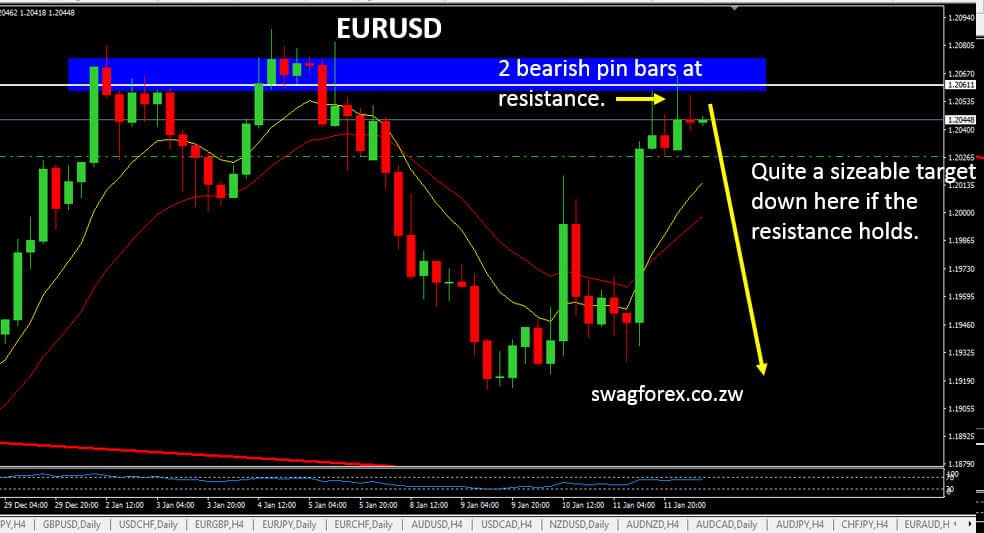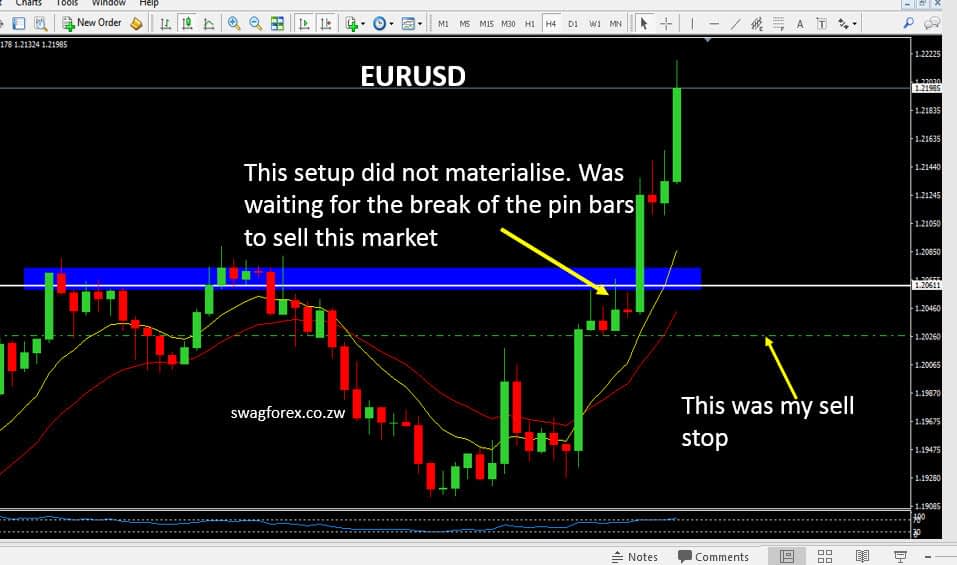 I hope you have learnt something from these setups. I will be publishing my setups for the coming week tomorrow and if you have not already done so you can subscribe using the form below so that you get the signals delivered to your inbox as soon as they are published.
[email-subscribers namefield="YES" desc="" group="Public"]
I spend a lot of time putting these signals and reviews together and they expire rather quickly. I would appreciate it if you can share them with your friends so that as many people as possible can see them. that would make the effort worthwhile and would encourage me to keep going.
If you have any pairs that you want me to look at for my weekly signals you can share using the comments section below or you can send them to me using the contact form below. Happy weekend and remember to put some swagger in your trading!