The forex market always ebbs and flows i.e even if its trending there are going to be instances where the market moves in the opposite direction to the main trend. 
What is a Pullback in Forex?
A pullback is a temporary reversal of main trend.
This chart below will make you understand this better: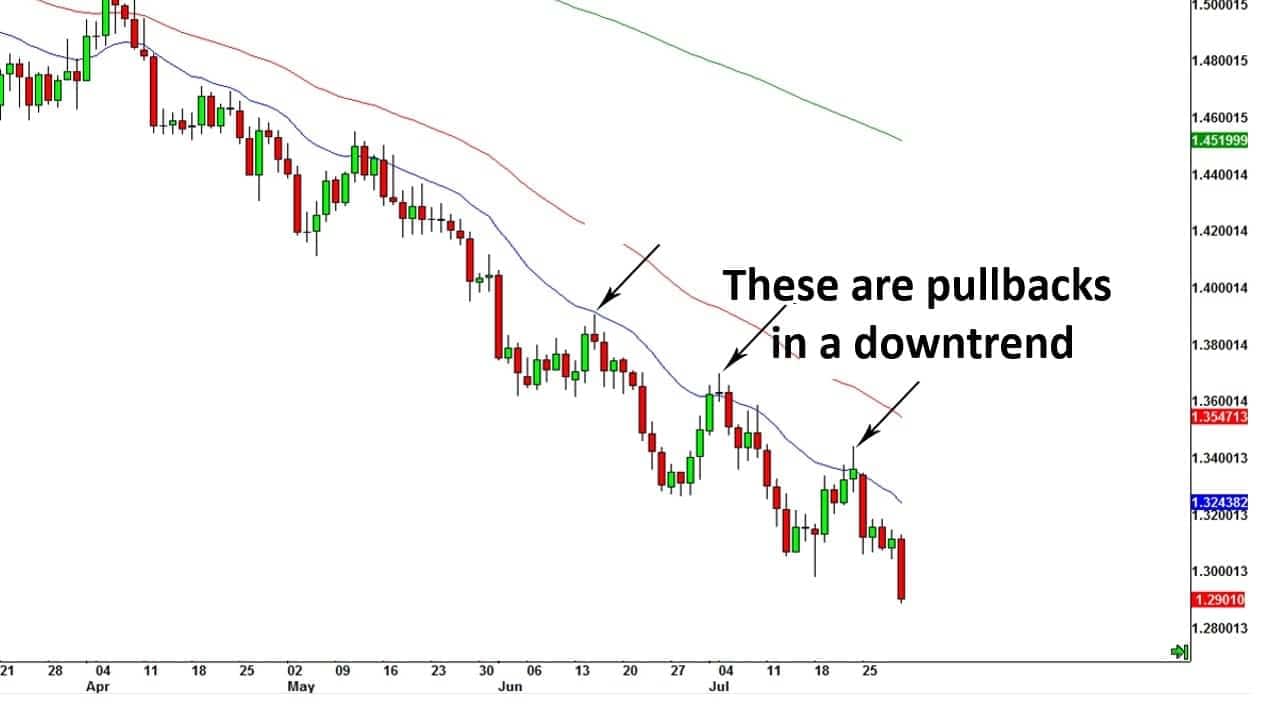 How To Trade Pullbacks In An Uptrend
The best pullbacks are those that get to a key level (previous support or resistance). You need to look for price action signals like engulfing bars, pin bars or inside bars etc and use these to jump in.
Look at this bearish pin bar at a pullback.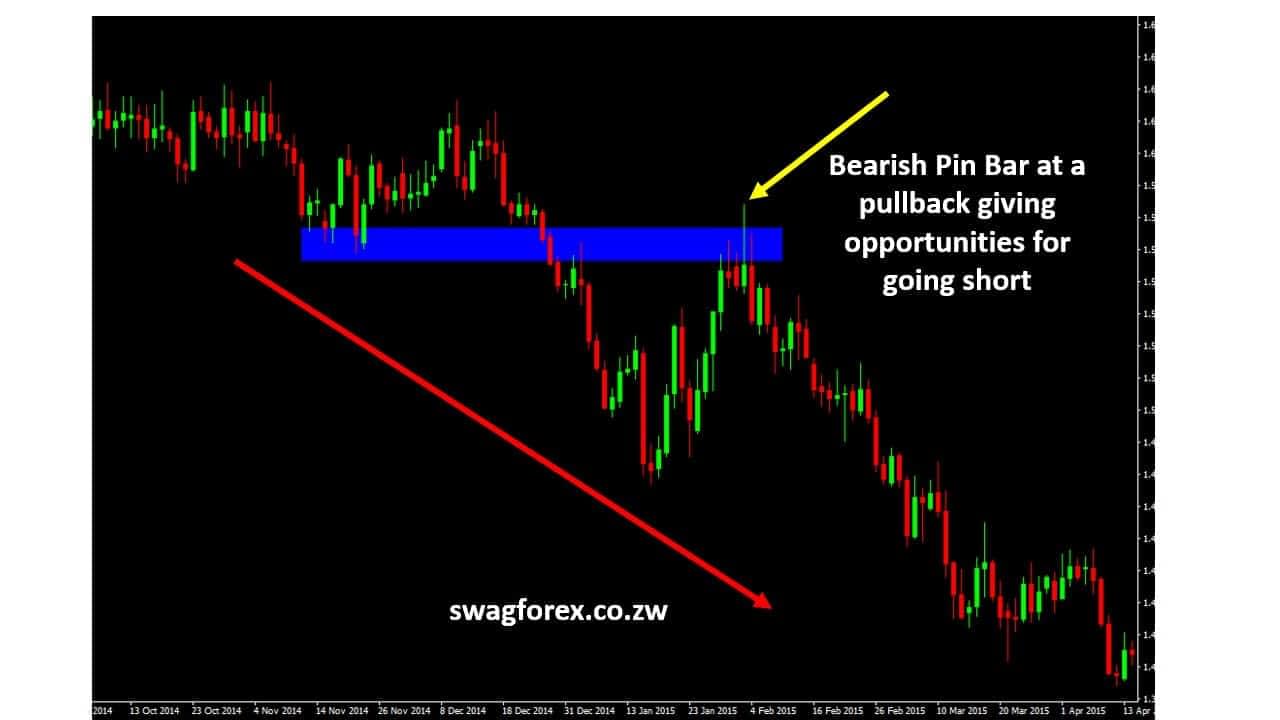 In an uptrend you just need to do the opposite.
Advantages of trading pullbacks in Forex
You get to trade in the direction of the main trend and this gives your trade a higher probability of playing out.

You will have a tight stop loss  since you can put it just out of the key area (support and resistance.
You will usually have a high risk to reward ratio because of the tight stop loss and also because the main trend is going your way and it usually does goes a long way. You can even let your profits run.
If you enjoyed this post please share with your friends