This tutorial is for newbies who want to learn how to install mt4 indicators. As you learn forex, you will come across custom indicators which can enhance the usefulness of your MT4 platform. A common challenge is how to install and activate these indicators.
To use these indicators, you first need to [eafl id="173″ name="Hotforex Link" text="free forex account"] and download MT4 platform.
After doing that follow these steps and easily install your MT4 indicator.
Option 1: How To Install Custom Mt4 Indicators To MT4 Charts If Your MT4 Trading Platform Is Already Open
Step 1: Download The Indicator To Your Computer
Many times, when you click to download a custom mt4 indicator, by default, it will automatically download to the "Downloads" folder on your computer.
But if you click to download and a box pops up asking you where to save it, then save it to the desktop.
Step 2: Go To Your Mt4 Trading Platform And Click "Open Data Folder"
You will find this under 'File' in the top left corner of your MT4 platform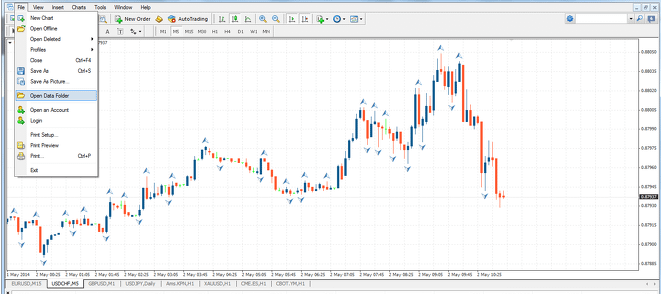 Step 3: Click open the "MQL4" folder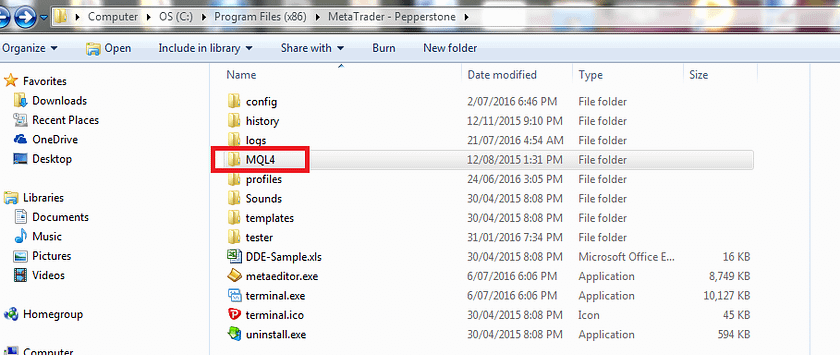 Step 4: Click Open the "Indicators" Folder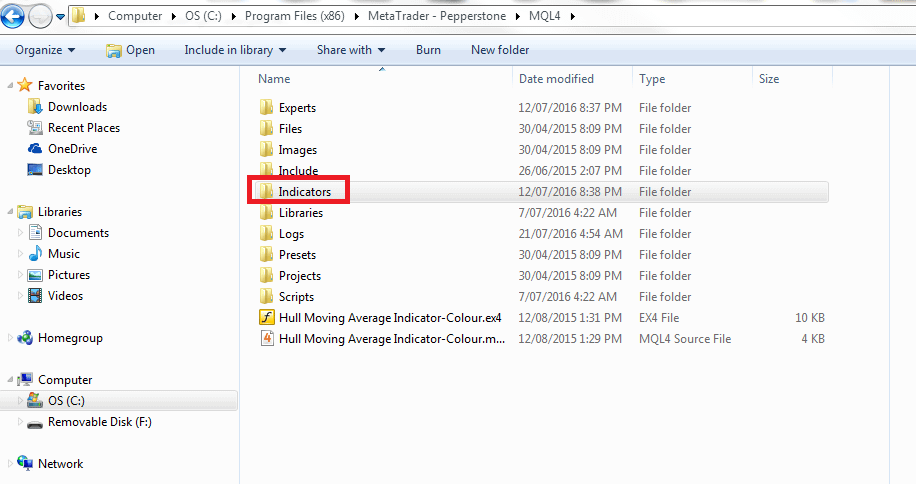 Step 5: Paste The Custom MT4 Indicator Into The "Indicators" Folder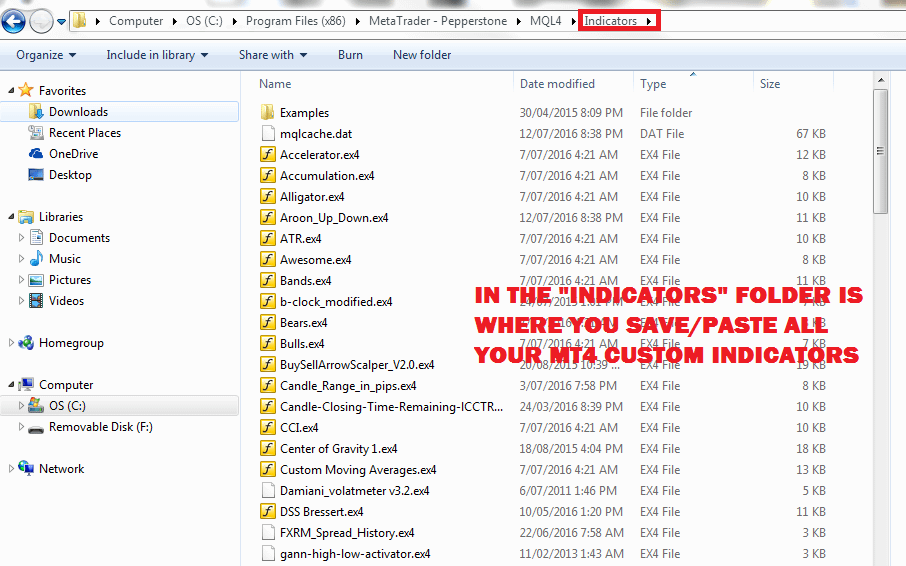 Step 6: Close Your MT4 Trading Platform And Then Restart It
After you've saved your custom mt4 indicator in its appropriate "indicators" folder, you need to close your MT4 trading platform that is open and re-start it.
If you've never used MT4 trading platform previously and don't know what to do, the first thing is you need to open up your Metatrader 4 chart.
By default, when you download your metatrader4 trading platform from the [eafl id="173″ name="Hotforex Link" text="forex brokers"] website, it will create an icon on your computer's desktop like this one.             
Click on that icon and then your mt4 chart will open up.
Once your chart is open, you follow what is shown on the chart below: